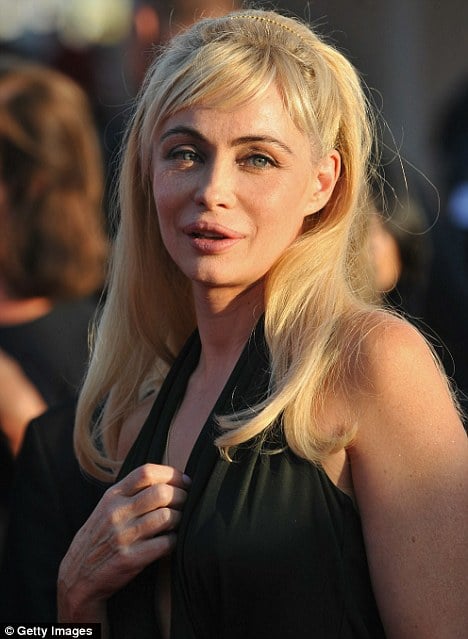 Glamorous French actress, Emmanuelle Beart, takes to the airwaves to warn others against the dangers of plastic surgery and how botched operations have essentially ruined her looks.
Out of the dailymail comes the sobering tale of how of one France's leading actresses/ingenues pressured to appear young and retain the  looks that first made her famous found herself undergoing a series of plastic surgery operations that in the end resulted in quite the opposite. To this end the actress has confided that her looks have now been ruined and compromised and she offers caution with respect to taking plastic surgery to extremes.
dailymail.co.uk: Miss Béart made her name aged just 23 in the celebrated French language film Manon des Sources, which was an international success.
She went on to star alongside Tom Cruise in Mission Impossible.
The actress has always been hailed as one of the world's great beauties. In 2003, aged 40, she posed nude on the beach for Elle magazine – the issue was its biggest seller.
Miss Béart said she was "profoundly affected" by having plastic surgery and would not consider it again.
She added: 'It is a grave act in which you don't necessarily foresee all the consequences.
'Just the idea of an injection these days devastates me. So I don't know how I will get through these stages [of middle and old age).'
Could one even possibly imagine the grief the actress has had to undergo in order to maintain the illusion of perennial youthfulness and the personal devastation that consistent tampering has wrought? Which raises even deeper questions as to how society values women and the pressure of them having to appear a certain way or risk being left behind by younger actresses who go on to fill in the void of past actresses who no longer fit the idealistic mould they once carried in the public arena.
Interistingly the actress goes on to offer the following: The star said she was not critical of other women that sought cosmetic fixes because often the issue was about "that person lacking confidence".
Lacking confidence? Which is to say one can only be confident so long as it appears that their public image connotes a vibrant forever youthful appearance or risk relegation to the sidelines? Is this what we mean by confidence?
Adds the actress: 'It is not easy to grow old in this business, when you are a woman above all, in the cinema.'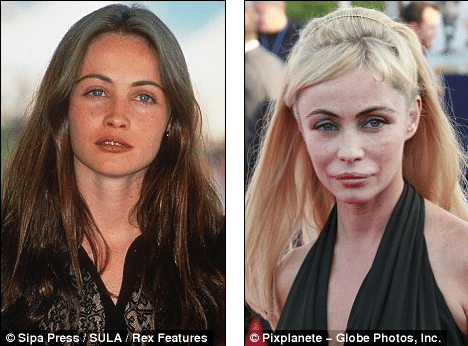 Which raises the question are women who are not actresses sequestrated with the same pressures to look a certain way as they age or should they fear being relegated otherwise ? What about male actors are they also laden with the same pressures? Or better still just males who are now approaching middle age like their female counterparts.
With the dangers of plastic surgery or at the very least the potential for something to go wrong or  at least leave the recipient of plastic surgery appearing highly tampered will women (and it seems men increasingly as well) continue to risk procedures that may leave them more disadvantaged than had they simply allowed themselves to grace naturally? Which is to say why doesn't society also give validation to men and women who no longer resemble what they may have at their height of their physical appearance?