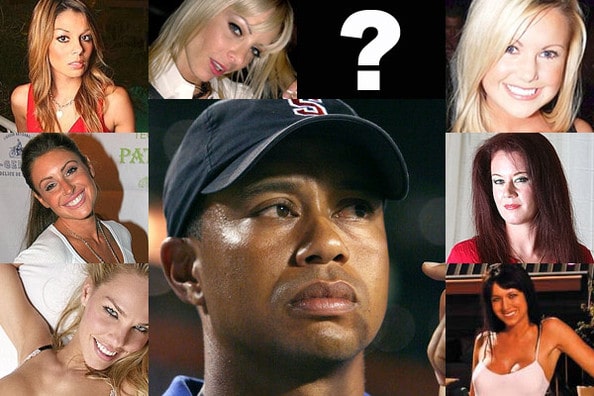 Hank Haney wont be getting invited out for dinner with Tiger Woods anytime soon.
Kids it's time to cheer yourselves up by running off to the bookstore and picking up yourselves a copy of coach Hank Haney's charming expose on our collective hero Tiger Woods whom he effectively labels selfish, egocentric (geez I am shocked), cheap and addicted to porn (once again I am shocked). In other words this will be like reading tabloid copy but only in hardcover.
dailymail.co.uk: Though his extramarital exploits became public fodder some three years ago, the details of Tiger Woods' personality off the green have been heavily guarded.
Former swing coach Hank Haney is changing all of that – revealing Woods' often selfish, egocentric behaviour in a new book.
He writes during their six years together, Woods showed little respect for those around him, making others pay for takeout and simply leaving a restaurant when he was done eating – whether or not those around him had finished.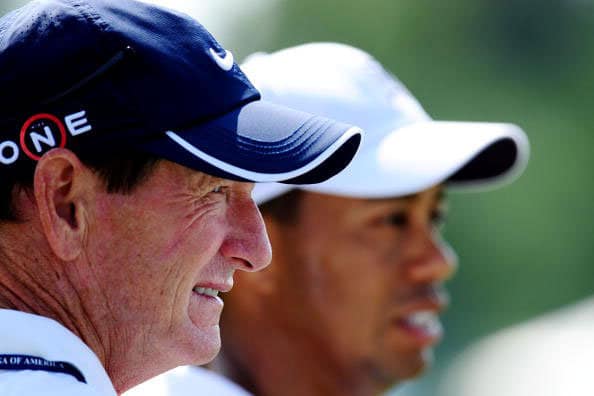 Does coach Haney want to infer that our collective hawt bixch, Tiger will always prefer the company of lap dances and has little regard for anything that doesn't have a shaved beaver or blonde mane whispering meet out at the car park? Could that be why our hero waits for no man when he's finished chewing on the good shit?
And this is where Coach Hank's existential despair really comes in:
For months, Mr Haney was afraid to ask Woods for a Popsicle when the golfer was heading to the refrigerator. 
'He never offered me one or ever came back with one,' he writes in his book, The Big Miss, which will be released March 27.
He describes the anguish he felt over Woods' simple lack of courtesy.
'It actually took me a while to summon the courage to blurt out, "Hey, Bud, do you think I could have one of those Popsicles?"'
Personally me thinks if Coach Haney had only whispered 'my step daughter who may or may not works as a stripper is dropping by today to say hi,' me thinks Tiger would of have shoved his served Coach Haney as many popsicles a pair ivory chopsticks would of have brought out of the fridge. But that's just me guessing of course…
But Coach Haney isn't happy just to let us know about all the exploitation a popsicle denying former boss wielded. He wants us to also know that Tiger has a few more bad ticks running up and down his tainted soul (which in due course will be remedied once Tiger sits down with Coach's book and lets out a loud throbbing moan into the abyss as to how right Coach Haney nails our collective hawt bixch):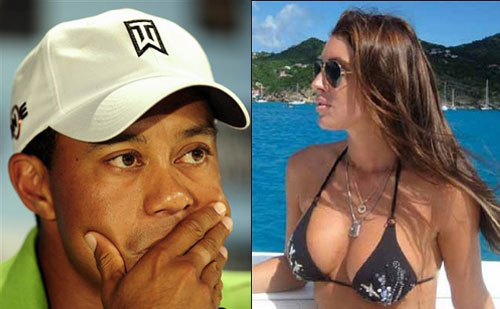 In the tell-all, Mr Haney depicts Woods as bad-mannered, cheap, and a lover of pornography and potty-humour.
Before the 2006 Ryder Cup, several golfers, including devout Christian Zach Johnson, shared a hotel room with Woods.
Tiger 'immediately purchased the adult-move 24-hour package and turned it on,'
Mr Johnson had no choice but to ignore the adult programming.
24 hour porn? Forced to ignore the good shit? Who knew being a swing coach at whatever rate they get paid could be so exploitative? I'm almost prone to believing aside from the odd lap dancer media whore conniving hawt bixch for dollars our Tiger was a closet virgin who only resorted to porn and pay per bixch cause he sensed he would rot in his bathroom if he didn't find the sexual meaning of life.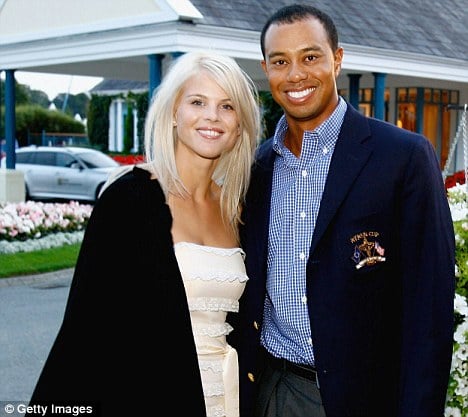 And what does our collective hawt bixch think about the tell all?
Woods has written off the book, calling it 'unprofessional and very disappointing.' 
He told ESPN.com in a telephone interview the book – which will be released prior to the Masters – was especially hurtful because 'it's someone I worked with and trusted as a friend.'
He called Mr Haney's anecdotes 'one-sided' and a cheap way to earn money.
'I'm not going to waste my time reading it,' Woods said.
Never mind Tiger, cause Coach Haney has banked that someone out there will be racing out to the bookstore to read the page turner back to forth and sideways in the hopes of understanding why you are the collective hawt bixch of the universe and why one trick naked ponies and the occasional after dinner lap dance will forever bring a smile to your face.