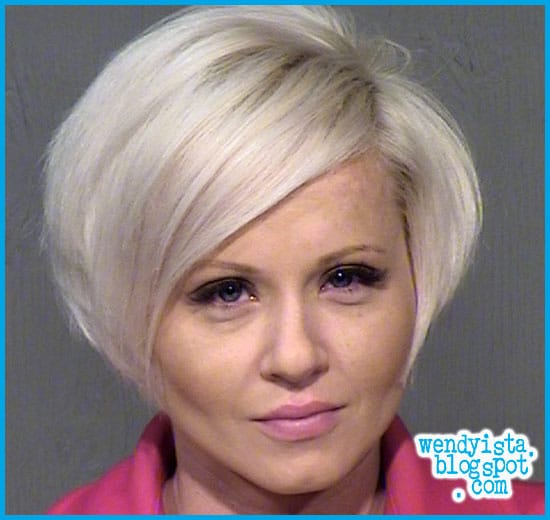 The things that trade on Craigslist….
Here comes a story kids that will make you wonder about all the good fun and games you've been missing out on lately.
dailymail.co.uk: A husband, his wife and her lover have been charged with conspiracy to commit bestiality after using Craigslist to find a dog for the wife to have sex with.
Shane Walker and his wife Sarah Dae, who describe themselves as swingers in an open marriage, were arrested after an undercover sting operation.
The couple, and her lover Robert Aucker, were held after they drove out to a pre-arranged location to engage in the unnatural sex.
The two men were to watch while Sarah Dae had sex with the dog.
Kids can we back up a minute. Can we all take a poll here and ask amongst the privacy of ourselves who's ever contemplated hiring a dog for the good times? Not me personally, but then again I do sense half of you out there half raising their arm over the idea of sitting in their arm chair smoking the good shit whilst your significant other and their lover went to bat with the town dog for hire.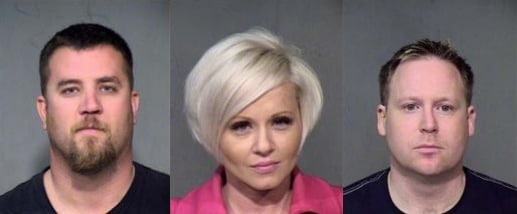 And the wet dream continues…
The trio had been hoping to meet the owner of a Golden Shepherd having spent three weeks corresponding with her over the use of the dog.
But when they arrived at the location in Phoenix, Arizona,they were arrested by detectives.
The owner of the dog had tipped off police about the trio's plans and an undercover officer took her place during the meeting.
Tipped off the police? That's not very polite kids, is it? Would you deprive a bunch of freaks the pleasure of a one of a kind experience? Yes I know there's the dog to consider, but really who's to say the dog wouldn't have been left with an indelible impression with the human race?
But it gets better. Then again are you surprised?
Before their arrest the three offered the 'dog owner' the opportunity to take part.
Kids, I told you this lot were civilized. Didn't I? When was the last time you were offered a one of a kind bestiality routine in the comfort of freakville with your smoking pipe? Not me that's for sure. But then again there's always a first time, right?
Said the arresting sheriff: 'I remain extremely disappointed in the leadership at Craigslist.com for refusing to do what they can to stop this.
'While they aren't doing anything to stop it, I will continue to enforce all animal cruelty laws.'
Never mind, one day when Sarah Dae and her husband Shane Walker are strutting by a dog canal they'll think to step inside and casually enquire how much that doggy in the window costs before realizing, once bitten twice shy. Or will they…?
Kids, please be kind to animals, they always deserve better even if you think otherwise…