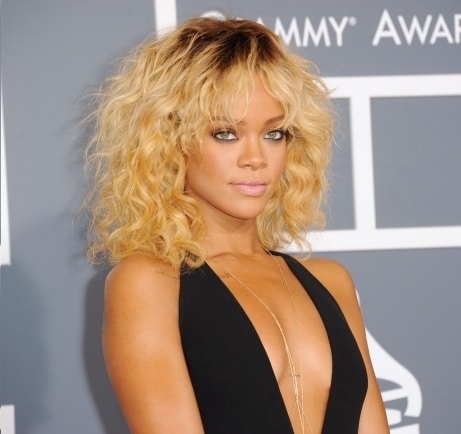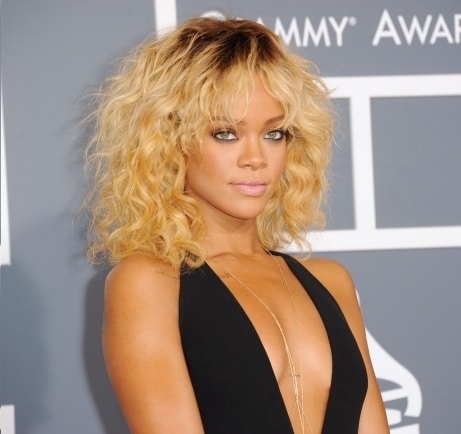 It looks like a fan of Rihanna's had some not-so-nice things to say about the "We Found Love" songstress over her choice to reunite with Chris Brown on two new tracks, and Rihanna decided to unleash her own war of words right back.
Rihanna cyber bullyies Alexis Carter who dressed like her idol 
Jaree Strozier tweeted, "I gotta admit, I lost a lot of respect for @Rihanna… Makin a song w/ the dude that beat your face off is not a good look", and one would have to think that 90% of the world likely agrees with Strozier. Rihanna, however, took things to a whole new low when she fought back, tweeting, "neither is your avi," an obvious low-blow at Strozier's looks.
This wouldn't be the first time Rihanna has insulted a fan on social-media – back in June 2011 she got into a Twitter war after a fan bumped into her at McDonald's, later tweeting that Rihanna was rude. RiRi's response? "@BeyFierceIV F*CK u C*NT!!!! #unclassyNavy" How classy!
At this point I believe Rihanna has made it clear she has no interest in being a role model for young women or having fans or wants anyone to comment on her personal life, even if it is out of concern. I'm sure it sucks to have strangers talking about your life like they know something about it, but other celebrities seem to manage just fine. Perhaps it's the multi-million dollar bank accounts that help?
Whatever the case, Rihanna needs to get a serious grip and stop trying so hard to maintain her hood-rat image because it ain't workin'.
Chris Brown and Rihanna – skillful manipulators or just plain stupid?