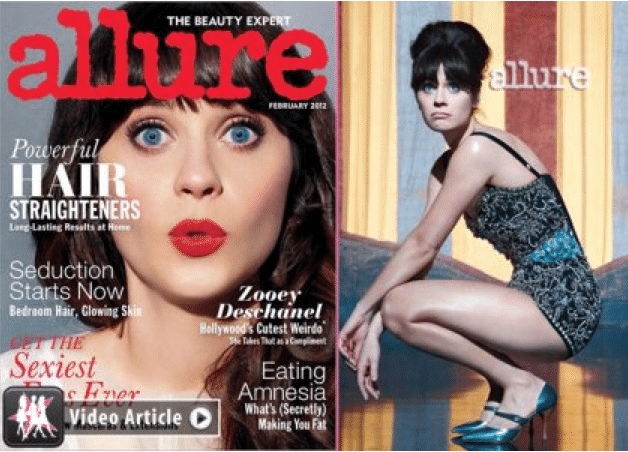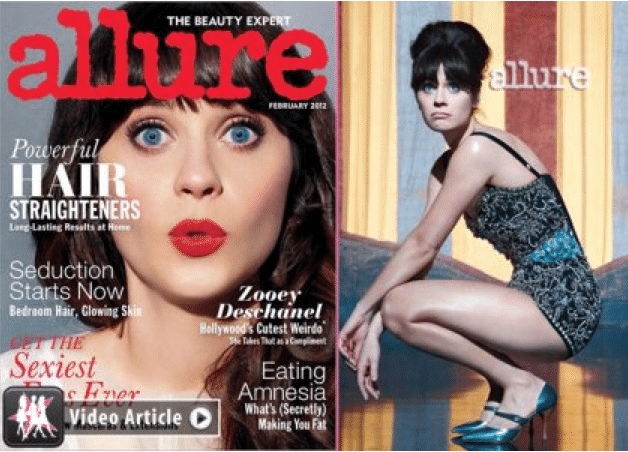 Kids have you received your annual birthday greeting from our president Barrack Obama? Not yet? Hmm, who can tell why? Then again Zooey didn't sure miss out. Let's all have a look at her letter and find out how much the interns president loves this hawt bixch too.
This is what Zooey giddily posted on facebook on January 17 upon turning 32, cause you know when you're a celebrity and a cute one at that, even the president pays attention. Hmm, maybe Saddam and that awful bixch Lindsay Lohan might end up getting one too soon when she fulfills her probation requirements. Maybe Barrack could roll up late in the evening and do a few lines and clink Krug Brut before being on his merry way to invade some bixch country that deserves it.
Don't you wish you were a much in demand celebrity? I know I do…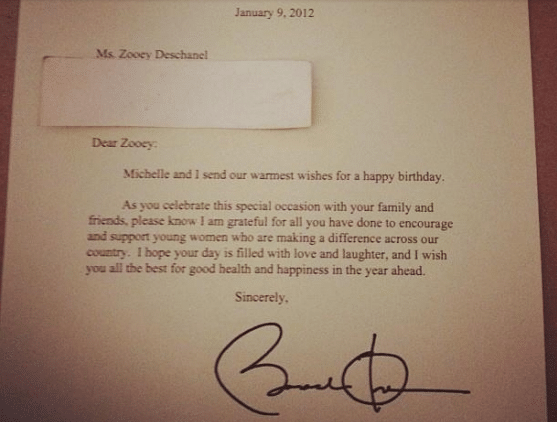 Scallywag's aside: Kids I came across this comment on nymag, I just had to reprint, it's too chic:
vulture: It depresses me that so many people seem to actually think President Obama sat down and typed out a letter to Zooey Deschanel and then signed it, put it in an envelope, stamped it, and went down to the post office to drop it off. 
The fact is, there's instructions on web, where anyone can go and find out how to request a letter from the president. You can't put the request in online, though; you actually have to get off your ass and compose and physically mail it. It's a great free birthday gift for any friend, you just have to do it like 6 months in advance. 
At the White House, they have these magical beings called interns who wrote the form letter whose approved language you see right there. The magic interns open your mail, type the recipient's info into a database and hit print — and get this: they have a special printer which can "sign" Obama's name so that it even looks like Obama put pen to paper himself. I imagine the magic interns also do a quick background check to make sure they're not sending birthday greetings to, say, Bill Ayers or Rush Limbaugh. I also imagine they have magic technology that folds and puts the letter in an envelope, so not even the interns are forced to do such scrubwork — yes folks, that tech actually exists. 
With the exception of the sentence about encouraging young ladies, this is word for word — and the signature is a carbon copy — of the letter I requested for my grandma's 99th. Instead of that sentence, hers had some something about how she lived a long time and seen a lot of changes or whatever. Oh, and Michelle "signed" my grandma's too.
Zooey Deschanel wants to show you her household bills now that she's getting divorced.