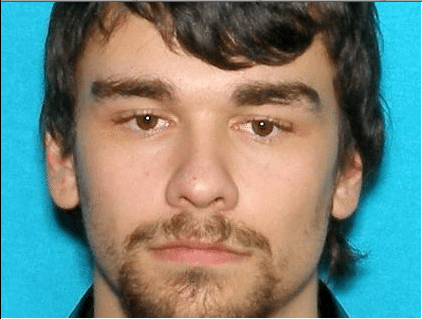 William Blankenship is desperately keen on making it as a career criminal any which way he can.
In one of the most oddest cases to date, it is being reported that a fugitive, William Blankenship who was at the time apprehended and placed in the backseat of the town's only police car has managed to escape and still be at large pursuant to being able to yesterday outwit one arresting officer and the police department of Klout, Indiana.
Authorities in northwest Indiana this morning located a stolen police car taken by a handcuffed drug suspect, but found no signs of the wanted man.
The wrecked police cruiser from Kouts was found under water in southern Porter County sometime before 8 a.m., Porter County Sheriff's Sgt. Larry LaFlower said. He wouldn't give the exact location, but there are streams in the area.
William Francis Blankenship III, who police said stole the car filled with loaded weapons, was nowhere to be found, LaFlower said.
Because the car was submerged, police didn't know whether Blankenship took the weapons before fleeing.
Of course one can safely assume if Mr Blankenship had the opportunity to make off with some weapons they're probably on his persons right now. After all anyone committed to bamboozling an arresting officer whilst sitting in handcuffs in the back of a police car probably has more aspirations than the average criminal. Then again Mr Blankenship is not your average wrongdoer. He's one of a kind….
Blankenship later radioed police asking about a key to the handcuffs and wanting to know where the car's cigarette lighter was located.
Authorities are investigating why the officer went inside the Family Express and left Blankenship in the car alone, LaFlower said.
LaFlower did not know what Blankenship's criminal history is.
One day whilst Mr Blankenship is sitting there looking deep into the audiences eyes on his very own reality show; 'How I became America's most adored get away criminal,' he will reflect that it was only natural that he would find his eventual calling in life….
Shouldn't you pursue a career in crime too…unless of course you already are?