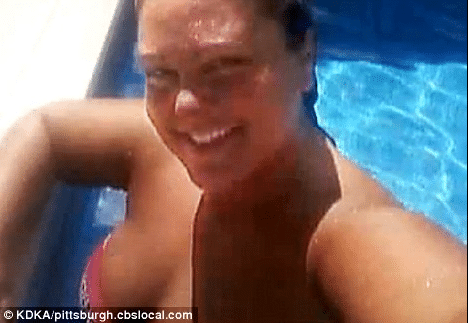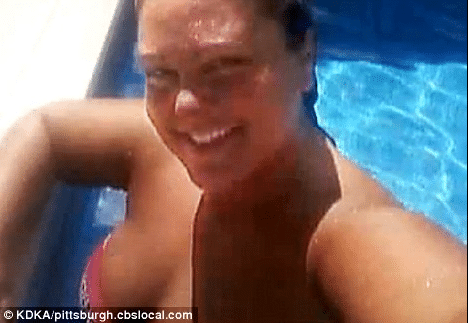 Twenty nine year old Jennifer Smith of Steel Valley High School, in Munhall, Pennsylvania has pleaded guilty to solicitation of sex acts towards 2 boys under the age of 18 as well as two boys aged 18 which included sending them graphic images of her breasts and vagina before asking them for sex. Other charges also include corruption of minors, solicitation of child pornography, unlawful contact with a minor and endangering the welfare of children.
Ordered to 5 years of probation (her lawyer had unsuccessfully sought leniency in this regard), the loss of her teaching certificate and to avoid contact with under anyone the age of 18.
The sexual harassment began when Ms Smith began sending graphic images of herself via facebook to the boys who were her students, all of whom declined ( could you blame them?) until one of them responded after continual messages in which the young boy agreed to visit her but only if he would send Ms Smith a picture of his penis.
From there began a volley of racy text messages, heavily sexually suggestive innuendo and an open invitation to join her for some weed and drinks and whatever else that may 'happen.'
One volley included the following: "my husband is never home, I am so lonely and haven't had sex forever,"'
In a picture on Facebook, she is seen holding a beer can. A student has written underneath the picture: 'I sure can't wait till I'm 21.'
The teacher Smith replies: 'Me either.'
According to court records, it was a pattern of behavior that Ms Smith used on all 4 boys, who were unaware that each was being targeted by Ms Smith.
Ultimately one has to wonder what inspired Ms Smith? Was it her desire to usurp authority over the young boys and taunt them? Was this part of the sexual thrill? Was it her desire to transgress and abuse her power as school figure in the hope that she could exact her power as a female over these 4 young boys? Ms Smith will have 5 years to think about all of these questions, then again one has to suspect had the roles been reversed a Mr Smith as school teacher would be looking at a much more sterner punishment, perhaps even jail…