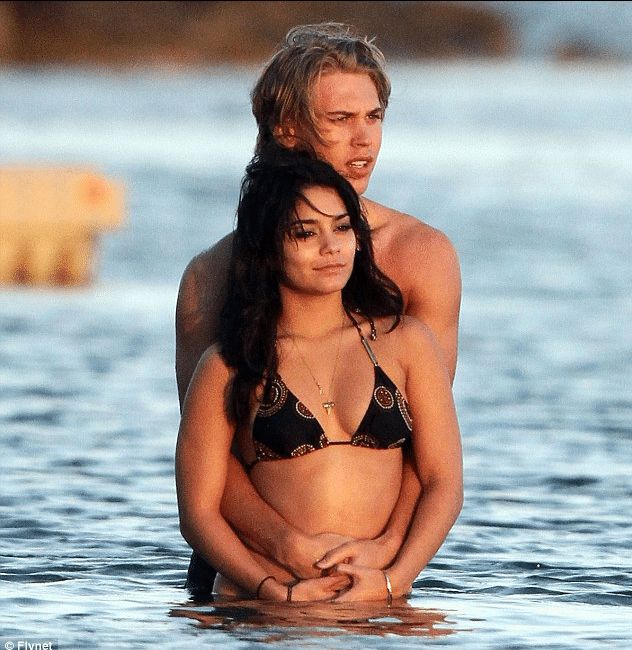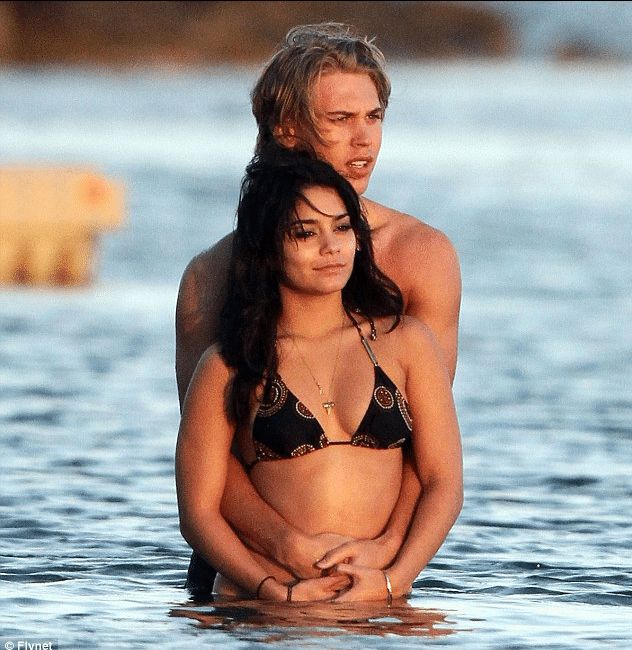 If only you be a bikini babe with a strapping hawt bixch in tow too…
Kids, as you cast your eyes on these two hawt bixches above us, Vanessa Hudgens and her wet dream expendable Austin Butler, me and the chipmunks, Vladimir and Fyodor are taking turns running back and forth to the mailbox wondering where Vanessa's holiday postcard is? Never mind glancing at these pictures we think we have a fair idea of what these two very nearly naked nubile wet dreams are up to. That said why don't we have the usual smut experts give it to us straight….
dailymail.co.uk: Since being reunited in Hawaii earlier this week, Vanessa Hudgens and her boyfriend Austin Butler haven't been able to keep their hands off each other.
And it was no different yesterday, as the couple put on yet another public display of affection in the waters of Hawaii.
With her bikini body on display in a tiny black patterned two piece, Vanessa, 23, leaned in to hug and kiss her shirtless beau on Saturday evening.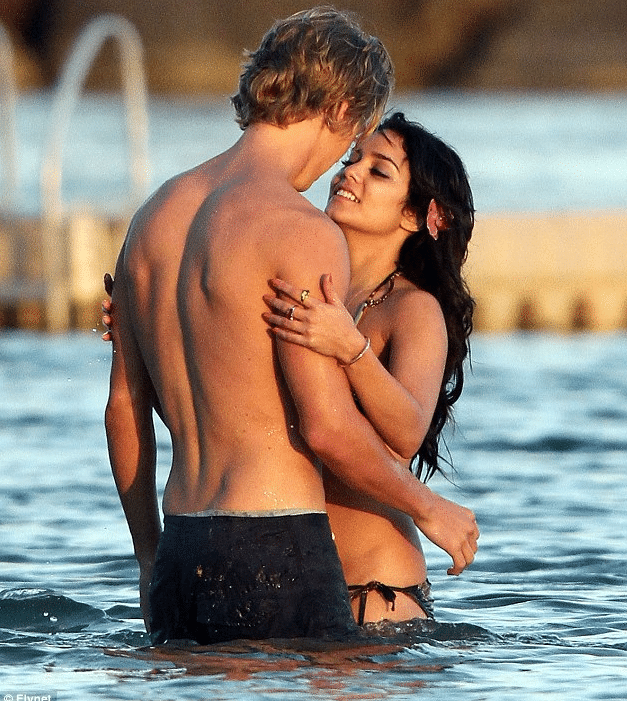 Kids I want you to all keep reading while I run to the cupboard and look for a bottle of Spumante, a Cuban cigar for me and the chipmunks and of course a fully loaded wad of tissue paper if you know what I mean…
The two tanned actors splashed around the water and watched the sun set after going kayaking together.
Vanessa and fellow Disney actor Austin, 20, who have been dating since last September, are clearly very much in the honeymoon period of their relationship.
It's true kids, I have a soft spot for soft porn honeymoons too. It brings memories rushing back of another life time when I could once reach over and see my toes without these days having to scowl at the few extra pounds that I am resigned too. Then again Vanessa's hawt bixch Ostentatious Austin certainly cuts a mean figure…but not nearly as one Vanessa cuts for the universe.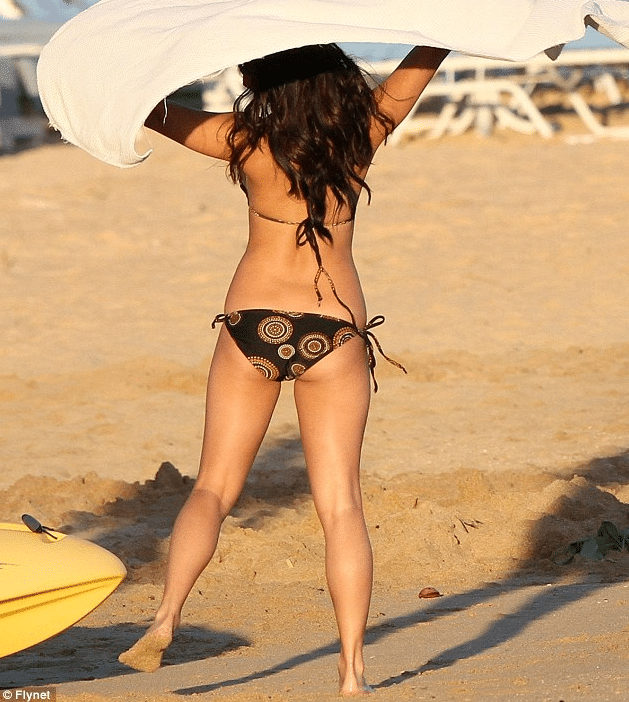 This is the third straight day the love birds have frolicked in the surf and shared a steamy kiss in public.
Their affectionate displays have left onlookers with no doubt as to who has Vanessa 's heart now.
Kids I want you to hold that thought whilst me and the chipmunks run out and quickly look for the box cutters to unwrap the tissue paper. Don't you hate that shit…?
Don't you wish you were a prebuscent hawt bixch scantily teasing the world with a photogenic hawt bixch on a dog leash too? I know I do….