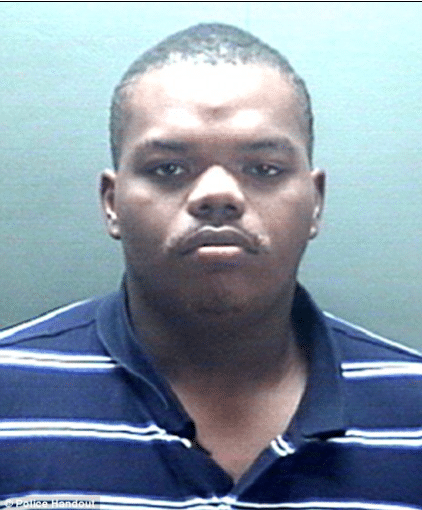 At least it wasn't loaded.
A high 5 to Michael Leon Ward of Canton Georgia for managing to conceal a 10 inch revolver up his rectum whilst on the run from authorities. It wasn't until the canny fugitive was processed through bookings that authorities came across Mr Canton's surprise possession. His excuse? He feared someone was looking to kill him.
dailymail.co.uk:  According to wwaytv3.com, Ward is being held in the Onslow County Detention Centre without bond, and may be extradited. 
He has been charged with resisting a public officer, possession of drug paraphernalia, and possession of a Schedule VI control substance.
In addition, the North Carolina State Highway Patrol charged Ward with impaired driving, speeding, reckless driving, and driving without a license. 
He is wanted in Georgia for charges of murder and armed robbery.
Prison medics also noted Mr Ward suffered no internal injury pursuant to his surprise package….
The moral of the day? Live like a felon, pack like one on the run…whichever way works best. Oh dear…