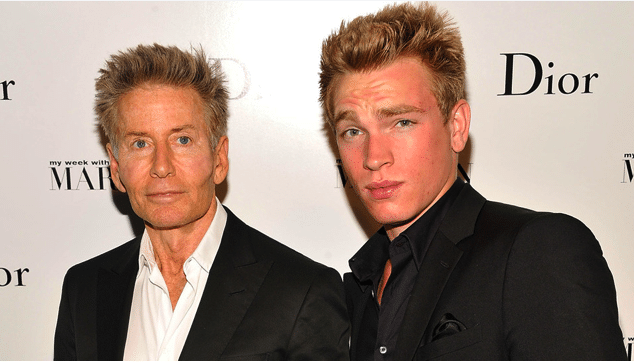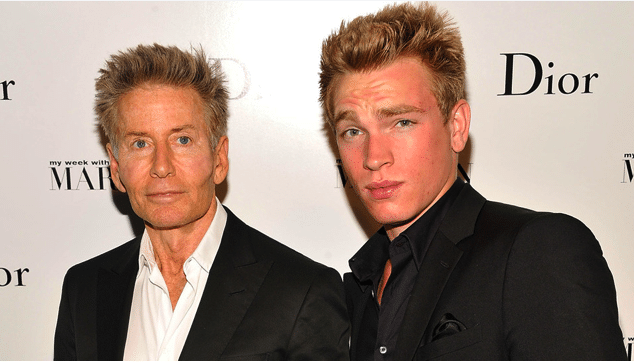 Kids, there's a mist developing down my cheeks and no it's not the remnants of last night's frozen margarita but soft hazy tear drops at the prospect that my fashion idol Calvin Klein (seriously what self respecting man doesn't have half a dozen of Calvin's low rider underpants hanging off his pelvis right now?) and his in house porn star toy boy Nick Gruber are kaput.
dailymail.co.uk: Calvin Klein and his boyfriend are 'on a break.'
The 67-year-old fashion designer made an appearance at the Dream Downtown hotel's Ph-D nightclub in New York on Sunday without 21-year-old model Nick Gruber and now insiders claim the couple – who began dating almost two years ago – are no longer together.
A source told the New York Daily News newspaper: 'They're on a break. They could get back together, but who knows?'
On break? Kids that's like Jack and Jill no longer being a synonymous metaphor in the cultural lexicon. That's like ordering flapjacks without the cream, like driving in your Ferrari without  the resident trophy coup'detat sitting in the front seat slowly applying hand pressure next to the ahem gear shift.
Friends of the pair describe their relationship as 'on-and-off' but nightclub promoter Daniel Nardicio insists Nick wants to spend the 'rest of his life' with Calvin.
Oh Nick you are a sweet hawt bixch. If Calvin would have me I would be his in house toy boy too. Then again I don't have a six pack nor the glint of starry lust in my eyes.
Despite the 46-year age difference between the two, commentators, including Huffington Post, said the couple seemed to make each other very happy. 
They have graced the guest lists at many a VIP bash in recent months, including a costumed Halloween party and at the Young Adult premiere in December.
VIP bashes? Of course, life is a VIP bash for these two made for life hawt bixches. It was after all inevitable they would find each other and nuzzle each other in to their collective wet dreams.
But just in case America's great grand father and grandson erotic relationship ( I know I'm being mean today, but that's what you get when you spend idle hours reminiscing about hawt bixches you know will never look twice at you on the street) gawker has this:
The two were spotted dining together at the Minetta Tavern in Greenwich Village last night (surely on Klein's dime). Well, they could still be "on a break" and eating together, right? Or they could still be together? Or maybe Klein is going for the full Marc Jacobs impersonation and he's taking his ex to dinner like Marc took his ex to St. Barts?
Kids when I rest my tequila smeared cheeks on my pillow tonight I will be dreaming of these two hawt bixches, hoping against hope that they continue to remain the belle epoque of the gay world and every VIP invite that should come my way.
Don't you wish you could also be so desperately in love? I know I do…
Nick Gruber has a message for playgirl: 'Go fxck yourself!'
CALVIN KLEIN: AMERICAN CALIGULA of The Fashionable Elite?
It's time to meet Calvin Klein's new boy toy- Nick Gruber.