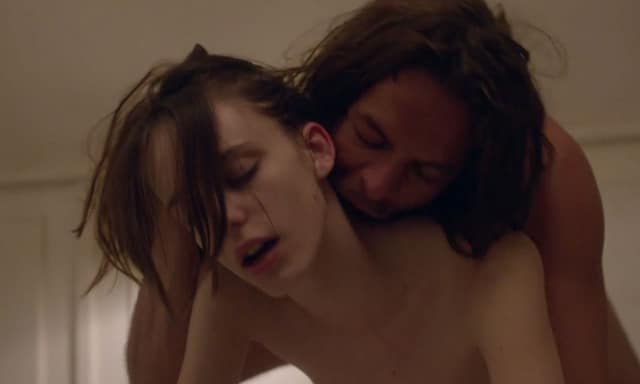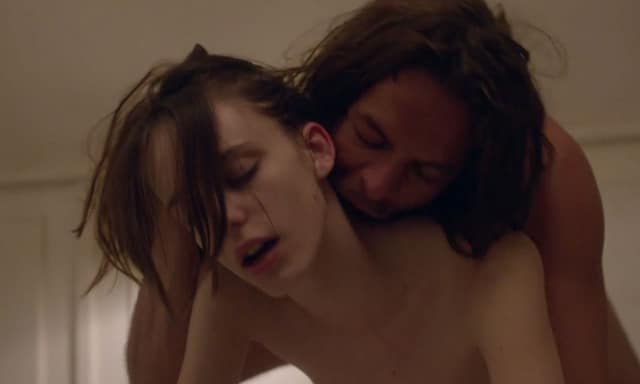 Have you tried rosebudding yet? The new dangerous tend in anal sex
Anal Sex; Why women are now doing it more often?
Yesterday Jezebel published an article describing in essence how women have been increasingly forced to subject themselves to the lascivious desires of men who wish to use anal sex as a way to control women and exact the ultimate commitment. Or at least that's the way Hugo Schwyzer's article appeared to me.
To say on many levels I was piqued by this assertion and then finally outraged stirred in me a desire to explore the themes Mr Schwyzer raised and counter that as much as some pornography depicts men as aggressors or at least the initiator with respects to such domains it has been my personal experience and that of many of my male friends that in reality (not fantasy as porn is often based on) women often instigate such desires and as men we rise to such intimate affairs with some degree of trepidation and yes excitement too. But to paint us men as hunters on the hunt for anal sex is quite misleading and a sly trick of the author to portray himself as the ultimate protector of women's rights.
But before we explore this themes let's at least examine the evidence of what Mr Schwyzer tells us is the incidence of higher manifestation of anal sex:
The recent rise in the popularity of heterosexual anal sex among young people is demonstrable and has been documented in a series of studies over the past few years. As the Journal of Sexual Medicine announced in 2010, 40% of women age 20-24 report having done it at least once. The number of 18-19 year-olds who've been anally penetrated rose by 20% between 1992 and 2010. Whatever the catalyst for the rise in anal intercourse, its popularity is supported by data as well as anecdote.
Reading this information one is curious to wonder if the increase in anal sex has something to do with the general curiosity amongst couples to try a variety of sexual acts as the idea of what sex means has become more liberal and increasingly attuned to the mutual pleasure of both parties. In fact the incidence of more anal sex is a reflection of wider acceptance amongst consenting adults that such sex can indeed be quite pleasurable and not necessarily something 'dirty,' or 'derogatory' that our grandparents or priests may have told us whilst we were growing up.
But here's where the real pinch comes:
While the existing research verifies a rise in the number of young people having anal sex, what it doesn't yet measure is how many young women are pressured to do it. More than a few of the female commenters in my Facebook thread mentioned that they'd been asked repeatedly by boyfriends to, as one put it, "go to 5th base." Another, Alexandra, wrote that "it seems like butt sex is a constant expectation now. It's depressingly predictable… I'd say pretty damn near every guy I've ever dated or hooked up with has asked me if he could do it." Like several other women in the thread, Alexandra noted she'd never actually tried anal, but was tired of fending off the men who plead to be the first.
Fending off anal sex? Really? Are we as men to believe that? If truth be known it is often and still remains the prerogative of women who she will have sex with (as much as a man may attempt to influence her decision) let alone anal sex. That a woman is somehow forced to accede to this demand strikes me as presumptuous and lacking in the understanding that as much as men often control the financial shots of a relationship (but that too is changing) it is often women who decide if and what type of sex will occur or not (otherwise it would be rape).
And here's the real offense:
More so than with any other sex act in mainstream heterosexual porn, in depictions of anal sex there's an explicit connection between women's discomfort and male arousal. A cursory examination of the most popular videos in the genre suggests that the real money shot isn't the image of a penis entering a woman's rectum as much as it is the image of her unhappy face as she's penetrated.
Really? Men are wishing to perform anal sex to subjugate a woman? To make her unhappy? To assert their own power? If this were the case I would dare think that instead of a general trend of more anal sex in society it would be the other way round- less anal sex as women realized it was both uncomfortable and demeaning to them. But the trends suggest otherwise, rather it suggests that men and women are more open to such affairs and that we only proceed with them because we are consenting adults who ultimately wish to please our partners as much as we aim to please ourselves.
And again:
It's hard not to see the growing popularity of anal sex as yet another manifestation of the pressure on young women to focus on performance rather than on their own pleasure. Because it is both so agonizing (for some) and so intimate, receiving anal is instantly recognizable as the most selfless of common sexual acts. Giving a blowjob is generally less painful — and you can even keep your clothes on. The payoff of letting your boyfriend fuck you in the ass isn't the humiliation that's eroticized in male-centered pornography. The payoff isn't even the chance to prove your devotion to a guy. Perhaps the greatest incentive to do anal is the chance to prove the all-important capacity to endure pain.
Is that to say that all men are just jack bunny rabbits programed to inflict pain, control and get their rocks off with (article continues next page)