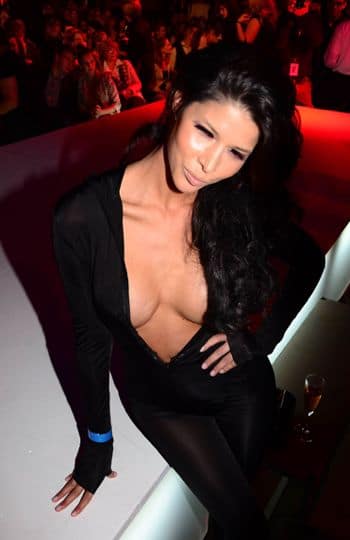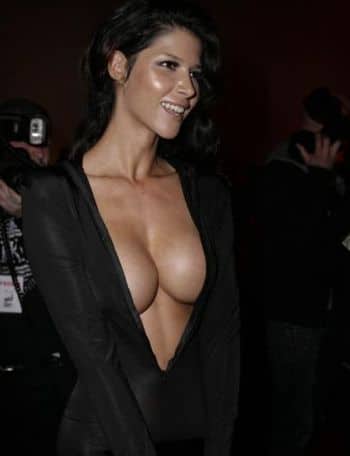 Kids, like you I am salivating and making hasty retreats to the bathroom to make sure there's enough paper napkins in my jeans when I sit down and ogle the next installment of Micaela Schaefer is just a camera shy media whore looking for a scant reaction.
Judging by the somersaults the darling chipmunks Fyodor and Mazeltov are doing I'm betting  this hawt bixch has figured out the winning combination of what constitutes eye candy. That said it's time to go blind and slowly look at all the pictures of today's preferred hawt bixch- Micaela Schaefer.
If only you could get enough plastic surgery to look this good in a catsuit too!