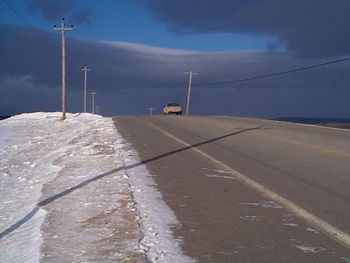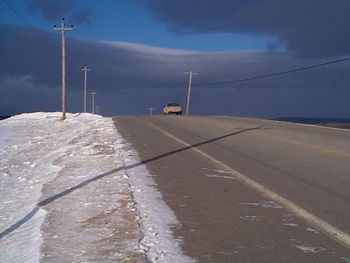 Because Native Americans hardly ever get media attention, I submit this small victory in the name of all things P.C.
According to Bangor Daily News, almost a decade ago, the then-governor of Maine Angus King (unfortunate name to represent anyone other than meat-eaters) proposed to change the names of Maine locations that included the term "squaw", roughly translating to "whore" to Native American tribes in the region.  Then came the aptly named if not wordy "An Act to Fully Implement the Legislation to Prohibit Offensive Place Names" in 2009, which really resolved to stop offending people.
The result: six places in Aroostook County have replaced "squaw" with "sco", a homonym found on the oldest extant maps of the county.  The switcheroo is the brainchild of Paul Bernier, public works director for the Unorganized Territory in Aroostook County, who reached out to tribal spokesmen to come up with a replacement that holds on to the feeling of the original names without coming across as blatantly offensive.
Now, Bill Maher would probably say this whole name-changing-so-as-to-not-offend-people is a slippery slope, especially when "sco" is probably just an old English translation of the Native "whore".  What's next? he'd ask.  Swapping (okay I'm not very good at crude jokes so I went to help for this one: http://www.oddee.com/item_96555.aspx ) Intercourse, Pennsylvania with Communion, Pennsylvania?  Hooker, Oklahoma for Sex Worker, Oklahoma?  Climax, South Carolina for Cummin, South Carolina?  Okay, that one's not much better.  Told ya I'm no good.
The irony of this story is that it seems to be the white congressmen making all the fuss, only later to contact the Houlton Band of Maliseet Indians for consultation.  Maybe the people we try so hard not to offend really have thicker skin than we give them credit for, or a sense of humor.