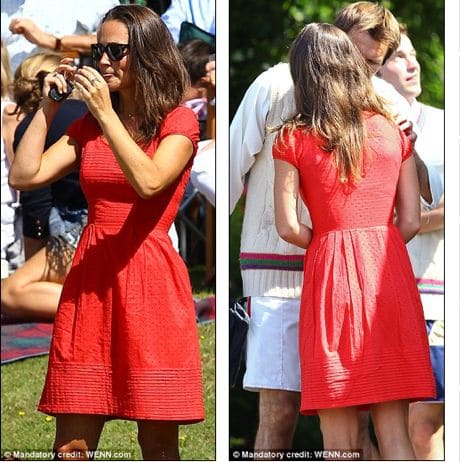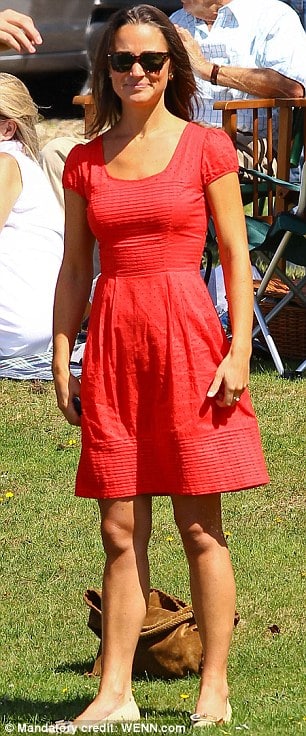 On, off, on off. And for now back on, as Pippa Middleton yesterday turned up this weekend past to lend her support to sometimes here, and sometimes not there boyfriend Alex Loudon as he and his team mates put on a good show of cricket.
Unfortunately for Alex and his team mates, this game got away from them, but that's neither here nor there, cause who we all had come to see of course was Pippa. To be sure Pippa was scoring bountifully as she whisked on the outskirts in her red crepe ribbed chiffon dress (such fashion savoir faire…)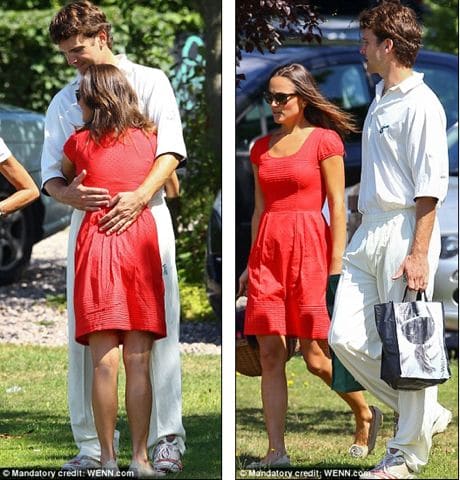 At one point after losing the game, Alex was resigned to seek  Pippa's  conciliation. Which might all be good and dandy cause anything that involved the camera man catching a shot of Pippa's derriere was apt to make all present gently smile…
Don't you wish you were an overnight royal hawt bixch too?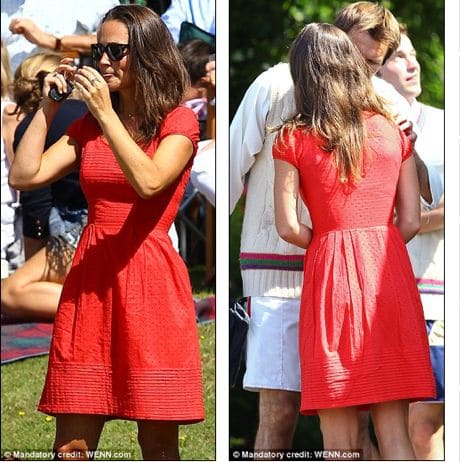 PIPPA MIDDLETON AND HER RE UNITED BOYFRIEND ALEX LOUDON TURN UP TO WIMBLEDON WIDE EYE SMILING.
PIPPA MIDDLETON WOULD LIKE TO ANNOUNCE SHE'S FINALLY SINGLE.
PIPPA MIDDLETON IS NOW ALSO A TRIATHLETE.
WHO IS THE DASHING FRENCH ADMIRER ACCOMPANYING PIPPA MIDDLETON AT THE FRENCH OPEN?
Pippa Middleton wants to let you know at this year's French Open she is where all the action is.
PIPPA MIDDLETON WOULD LIKE TO EXPLAIN HOW SHE GOT HER FIGURE.
PIPPA MIDDLETON CONTINUES TO LIVE THE HIGH LIFE WITH EX, DUKE GEORGE PERCY.
Pippa Middleton travels to Madrid with her ex, with current boyfriend nowhere in sight.
Can Pippa Middleton get away with suing the press?
Pippa Middleton wants to reassure you, you can still find her topless on the web.
Now it's Pippa Middleton's turn to strip down.
Have you had a chance to see James Middleton (Kate Middleton's brother) in the buff yet?
Grazia Magazine is playing games with Kate Middleton's figure on its covers.
The Dizzy Ascent of Pippa Middleton.
Guess where the royal couple will be honeymooning?
Who was that little bridesmaid in the royal wedding's best photo?