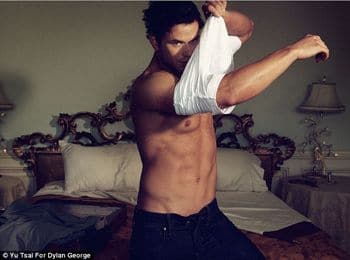 Not one to rest on his laurels, Kellan Lutz, one of the stars of the teen hit series 'The Twilight Saga,' is setting new standards for himself with his recent appearance as the preferred hawt bixch for Abott + Main, a new denim brand line which requires our hero to pout until we can no longer keep our lips from quivering in ecstasy.
Don't believe us, you be the judge as this hawt bixch seduces you with his wondering gaze and hyper real bed partner who knows where to get the right shade of denim.
Don't you wish you were a hawt bixch too?