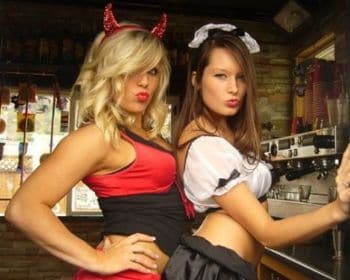 Pictures: Carmela Panico of Java Juggs made $2m with bikini barista prostitution 
Java Juggs owner had sex with cop who promoted prostitution.
Espresso Stand Busted for Prostitution
I'll have a double ahem latte please…
It seems 3 very popular local coffee stands in Washington state, Java Juggs were keeping customers very happy until that is they were recently closed down.
dailymail.co.uk: Carmela Panico, the owner of several drive through espresso stands called Java Juggs, has been charged with lewd conduct after police allegedly filmed workers pole dancing and performing sexually explicit acts for tips .
The stand, one of three owned by Panico near Everett, Washington, was allegedly equipped with a floor-to-ceiling stripper pole.
Hmm, well in that instance I'll have another coffee to go. But maybe on second thought, I've got time to kill, perhaps I'll just sit down over there and watch you shake it around for me a couple of times.
Oh by the way, did I mention I have a spare $20 in my top pocket. That ought to get me an extra helping of sugar right?

Charging documents describe a nine-hour police video that allegedly shows Panico, 49, and an employee doing pole dances, flashing their breasts, and letting a regular trickle of early-morning customers touch and watch them for tips.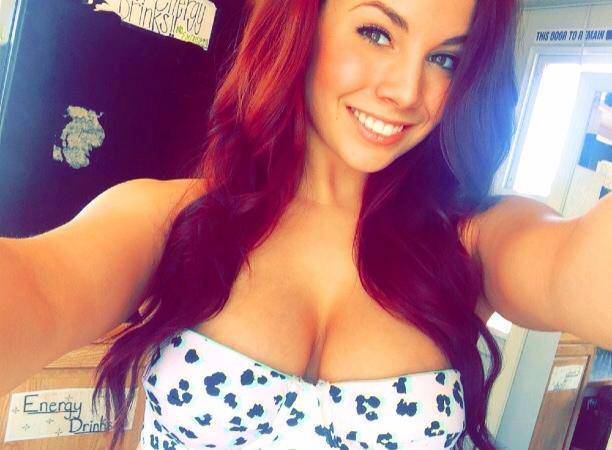 Panista for her part she once fired a barista for doing a naked pole dance, because even in her eyes she had to draw the line somewhere.
The moral of the lesson? An extra dollop of sugar can always make your coffee taste that extra sweeter, assuming you're into the sweet stuff…
above images via Java Juggs facebook wall