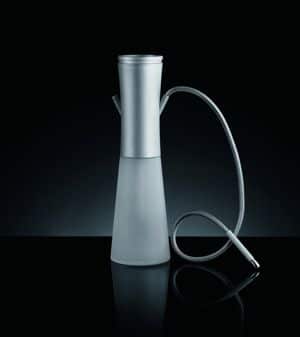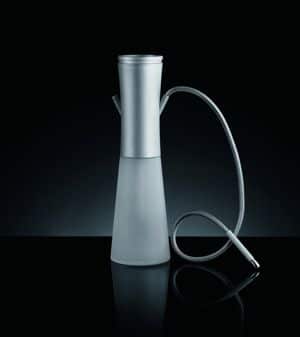 Shouldn't you be getting high luxuriously too.
Kids, personally I always thought if there was a spare empty Coca Cola can around that would do the trick. That said, one outlet, the UK's prestigious Harrods who is the home to Porsche Design has the sneaking suspicion that you might just be willing to pay up a touch and get shit faced in style.
press release: The extraordinary Porsche Design Shisha combines high-quality materials such as aluminium, stainless steel and glass with the timeless and unique design approach of the luxury brand. Puristic and stylish at the same time. The Porsche Design Shisha is made in Germany and stands at a height of 55 centimetres. It only shows a discreet branding on the aluminium top of the Shisha and comes with a long flexible tube made out of TecFlex material, which is also used for the classic Porsche Design TecFlex writing tools.
Hmm, isn't it about time you finally made every molecule glamorously pass your lungs as the good shit gets you shit faced in the style and pomp you finally deserve?