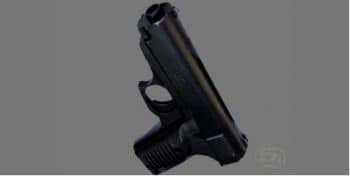 A Wisconsin woman is seeking a $350,000 suit from a 35-year-old man after he reputedly gave her herpes, according to the Gazette Xtra.
The man knew the risk of transmitting the disease, making him responsible for personal injury, intentional infection, emotional distress and assault and battery, the woman alleges in the lawsuit.
Both partners were married; this was the only man she slept with for eight years, save her husband.
After a flirtatious period over the Internet and phone, the two finally met in Madison in January 2010 and had sex.  Afterwards, the woman, who has only had sex with him and her husband for the last eight years, began suffering symptoms attributable to herpes.  Medical tests confirmed her status.  Presumably, she then contacted the man, whom then admitted he'd had herpes for ten years:
During a February 2011 telephone conversation, the man told the woman's husband that he didn't take medications to treat his herpes. Had he been taking medications, one could posit that within itself could have potentially have lowered the risk of transmitting the disease.
In May, she petitioned police to arrest the man.  In all likelihood, they could press charges, and the man responded by telling the woman to check with her other partners (as these situations usually go).
The Delavan woman, who filed the lawsuit without a lawyer, wants to be awarded money from the man's auto and homeowners insurance. The lawsuit contains her medical records as proof she has genital herpes.
This seems like a strong enough case, and mostly unprecedented.  If the ruling comes back in the woman's favor, it could encourage more women to seek legal action against those that knowingly spread STD's.
Still, there is a lingering issue of responsibility here: in sexual encounter, partners should be forthcoming and upfront about STD status.  It takes two to spread a sexually transmitted disease; and perhaps one could posit the woman is somewhat complicit in her own infection.  A judge could find fault in the woman not directly asking the man what his status was before having sex with him, as there is assumedly no mention in the lawsuit of that initial conversation happening.  The man might not have told her, but did she ask?
But on another note, the man must have understood the peril that he would potentially be exposing any partner to given his reluctance to take his medicine which could have lessened the chances of passing on the disease to an unwitting partner. On some level he knew he was walking around with a loaded gun, no pun intended.
I suppose the case rests on the logic of this series: don't ask, don't tell, suffer some consequences, then sue.  Then again, it's a novel approach to seeking justice, and it could very well pay off.