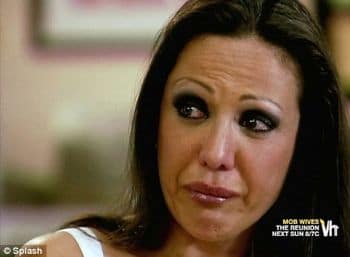 Will the world please spare Amy Fisher an unused tissue?
It's been a long torrid road for the girl who earned the moniker the 'Long Island Lolita,' pursuant to an incident when she was 17 when she shot her lover's wife's in the head leaving her for nearly dead. Such is the life it seems as the former tabloid star (by default no doubt) who openly sobbed on Dr Drew's 'Celebrity Rehab' (yes kids- even attempted homicide does have its special awards) as to how at the age of 36 she has ended up as a tormented porn star who often finds herself having to get obliterated before she can perform her sex scenes.
But life wasn't always so painful for Amy, who was able to parlay her 6 year sentence for aggravated assault into a journalistic career before eventually taking the plunge and tending to her life calling- that of a jilted porn actress.
'I make adult films, and I look at it as they are offering employment – I need employment, no one else will give me employment.'
'I just go with it – I don't know what else to do.'
Indeed, when it comes to paying the rent, being a porn star or a sex starved prostitute on 5th avenue will certainly go a long way in making sure there's always food on the table. Never mind the tears during dessert.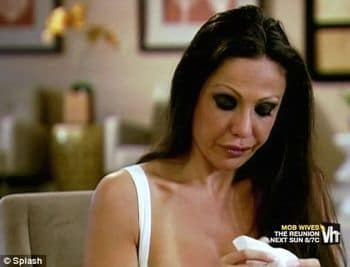 Critics of the show 'Celebrity Rehab,' in which action heroes like Fisher and others clamber on board for (including Brigitte Nielsen, Crazy Town frontman Seth Binzer, Rod Stewart's son Sean Stewart, Rodney King, Heidi Fleiss, Janice Dickinson, Rachel Uchitel, Leif Garrett, Tom Sizemore and Dennis Rodman) in an effort to reveal their real selves (and of course to collect a hefty paycheck) in the hopes that lovable telegenic Dr Drew is able to bring them to a fuller understanding as to how they have become mired train wrecks, argue that the show only exists to exploit said stars and make hay day of them at the lowest ebb of their career.
That said, others, including members of the press argue that perhaps what really is at stake isn't the insistent sobbing and attempts at self exoneration but rather the desire to once again become the self loathing individuals that will ensure our collective heart strings are sufficiently yanked at once it comes time to rent the latest best of Amy Fisher porn fest. Such it seems is the torrid life of a conflicted school yard hero who only wanted to be loved at nearly any cost.
Wont you be renting a video of Amy getting on all fours tonight as well?