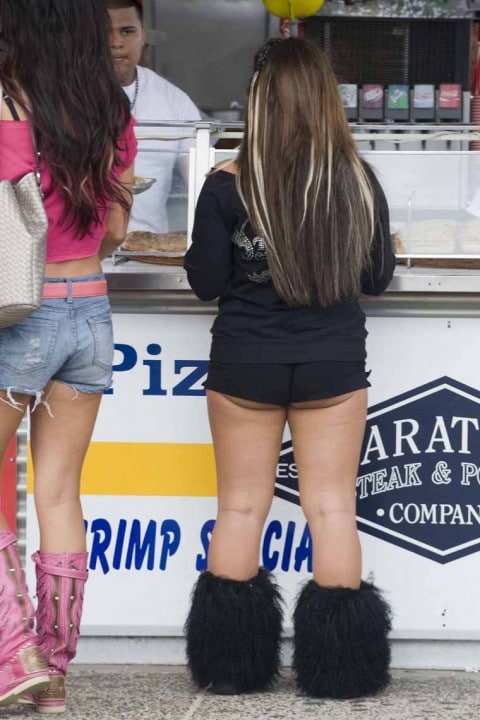 Kids, what to say or what to think? Snooki, America's collective media whore hero couldn't help but show us where it's all at. Which is to say this hawt bixch will always be setting trends.
Don't you wish you were this fashion forward obnoxious  too?
ANDERSON COOPER IS APPALLED WITH SNOOKI.
SNOOKI WANTS YOU TO KNOW SHE'S HAD NO 'NOOKY' IN THE LAST 3 MONTHS.
SNOOKI ON THE DEFENSIVE AS SHE RESPONDS TO JEFF MIRANDA
WINNING AMERICA'S HEART: JEFF MIRANDA PROPOSES TO SNOOKI ON THE COVER OF AMERICA'S TRASHIEST MAGAZINE
JWOWW AND SNOOKI WANT TO MAKE SURE YOU ARE PAYING ATTENTION.
THE WORLD IS RELIEVED THAT SNOOKI IS NOT ALLOWING HERSELF TO GET USED BY FAME WHORES.
AMERICA'S NEWEST MEDIA WHORE, 'SNOOKI', IS SHOPPING HER OWN NUDE TAPE
THE WEEKEND IN CELEBRITY PROFILING: PARIS AND THE JERSEY SET UNDER ATTACK
HOW YOU BECAME A MODERN DAY CELEBRITY.