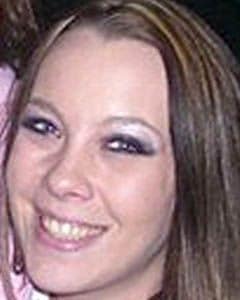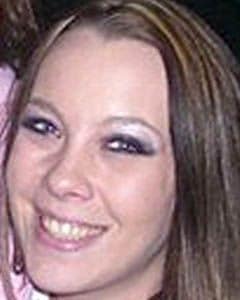 Degrading your female employees now comes with a hefty price tag.
nydailynews: A St. Louis woman who said she was hit on the head with her boss' genitals was awarded what her attorneys believe is the largest payout ever in an American sexual harassment lawsuit.
Should we be either appalled or shocked that a case like this ever made it to the courtroom? If one imagines this to be a one off case, one can only wonder what type of other sexual discriminations are due to come out of the woodwork.
Ashley Alford was awarded $95 million in compensation from The Aaron's Inc., a large rent-to-own furniture chain after she said the store failed to act after a manager allegedly assaulted her twice in one day, according to the St. Louis Post-Dispatch.
Twice in one day? Was there a sign somewhere over the lavatory door that said- 'free for all?'
Alford claimed that the store's then-manager, Richard Moore, gave her inappropriate nicknames and touched her inappropriately when she first began working there in 2005. Nearly a year after she was hired, she claimed, he came up to her in the stock room and whacked her on the head with his penis. Then, later that day, he lifted her shirt and masturbated over her as he held her down, she said.
He did not return to work after those incidents.
Which either implies even he knew what would come to him if he dared turn up to work again or it was simply a case of waving his penis over a woman's face against her will would be too much of a task to repeat two days in a row, let alone two times in one day.
Months before the final incident, Alford said she called the employee harassment hotline, but an investigator never got back to her. The suit also claims that she was denied a promotion for reporting the harassment.
Are we to imagine that the people over at the hotline bureau would have only gotten back to Ms Alford had she managed to get herself gang raped? Cause in a roundabout way, anything short of a gang rape is an implicit admission that somehow Ms Alford was leading her fellow employees on, and when it comes to 'dating' squabbles it's always good company policy to keep one's distance.
Reuters: The store's general manager, Richard Moore, who was allegedly the main culprit, nicknamed Alford "Trixie," frequently told her how "cute" she looked, commented on the size of her breasts and groped her, Ratner said.
Which if one looks closely at Aaron Inc's employee handbook of preferred behaviors is only preceeded by preferred rule number 69- look deeply at preferred subjects derrier with a sly smile.
In any case, Aaron's Inc., worth $980 billion, has dismissed the award as a classic case of a "runaway jury" and plans to repeal the case.  Ms. Alford herself seems to realize $95 million is just too good to be true. She told the Atlanta Journal-Constitution that the award was likely to be capped because of federal law and will be closer to $40 million, plus attorney fees.
Nevertheless one has to wonder if even a $40 million payout is excessive. After all- did the jury award that amount because it was what they deemed arbitrarily fair or because even they were so appalled and flabbergasted by what went on at Aaron Inc that it felt morally compelled to shroud her in hugs, tears and a large dollop of money.
No amount of money can begin to poke a hole at the distress so many women go through at work, after all could one only imagine the outrage if men were as conspicuously violated as Ms Alford was? So much for progressive attitudes in the workplace.