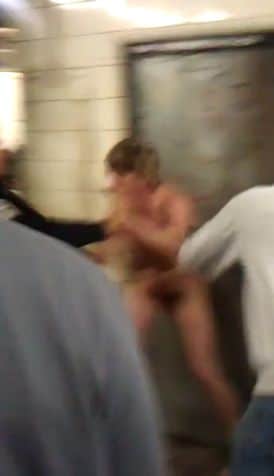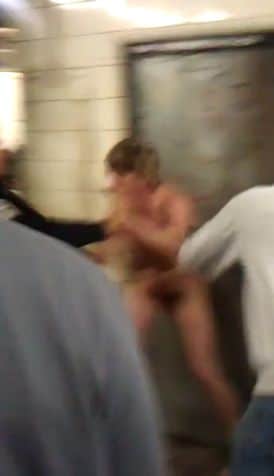 It's videos like this that force one to reinterpret where the world is going and if we could give you the short answer to that it would be to hell in a hand basket. Seriously.
In what appears to be a lone man who has had his fill with his perceived injustices of the world, the man begins to indiscriminately scream at passengers on the number 6 train. This being NYC, no one pays attention. Actually no one pays any attention until he finally disrobes to his boxers. Of course it's probably this that sets this man off by taking off everything, and geesh- finally everyone is paying attention and running out that door.
Anyway, watch for yourself, and as your local conductor would say- please mind the gap…and by the gap we don't necessarily mean the space between the train and the platform.
Viewer discretion heavily advised, and that's right- 'this nigga' is seriously buggin…'
Oh dear…
STUDY DECLARES NYC SUBWAYS ARE DIRTY.
HAVE YOU HAD A CHANCE TO PLAY WITH THE UBIQUITOUS HERALD SQUARE SUBWAY RAT YET?
ARE YOU UP FOR WEARING THE DISPOSABLE SUBWAY RIDING GLOVE?
BLOODY LOCO IS WAITING FOR YOU BY A SUBWAY NEAR YOU!
DID YOU GET INTO A SUBWAY SPAGHETTI BRAWL YESTERDAY AFTERNOON?
Blood bath on the number 6 train local
OBSERVATIONS ON THE L TRAIN. NYC.