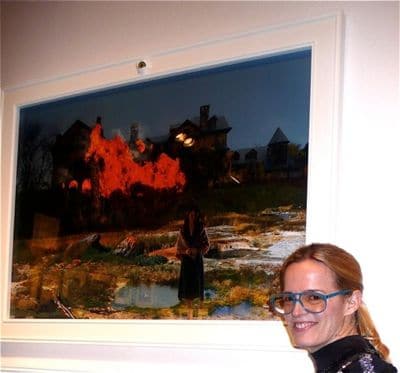 AIPAD 2011 (the association of international photography art dealers), known as the premier photo show for museum-quality and vintage photos which opened this past Wednesday is wearing a more contemporary face this year. With 79 international galleries to choose from (and panel discussions),  photo lovers will not be disappointed.
Especially  exciting are the allegorical photos of Meghan Boody who is showing at Affirmation Arts, Layla Love at Eric Franck's London gallery, and endless treasures shown at the 67th St Park Avenue Armory. The exhibit runs through Sunday.
The fair goes towards benefiting the John Szarkowski Fund at M.O.M.A.