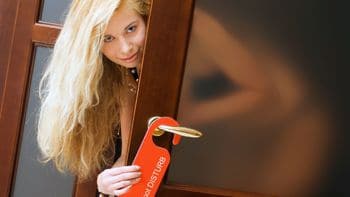 Shouldn't you be visiting Le Parker Meridien soon too?
Have you ever found yourself in the mood for some hanky panky during the middle of the workday? Well, now Le Parker Meridien wants you to know for a modest fee of $150 you and your choice of companion(s) can drop by for a quick session between the hours of 11am and 3 pm and do what you will. It also wants you to know for an extra $100 it will provide you with "champagne, strawberries with whipped cream and an on-demand adult film of your choice."
Why bother with a cheap motel when you can get down and dirty with Le Parker Meridien?