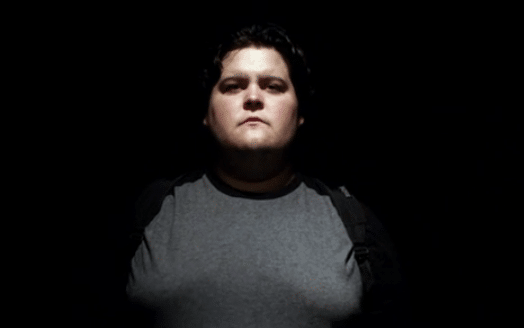 This a tricky one.  I've loved the show Community since I first caught the pilot, and I think it's a brilliant comedy. Their latest episode, however, deals with a serious issue in their trademark silly way and (accidentally?) created a *damn* fine half hour of television.  I proudly give you Advanced Dungeons & Dragons.   
The whole thing plays like a twenty-one minute Lord of the Rings, and it does so gloriously. One of the show's greatest strengths is how easily it slips out of one adopted genre into another. The Action Movie  and Zombie Horror episodes must be seen to be believed. 
Anyway: The show elegantly, deftly maneuvers around a very sensitive topic in a way that is both simple and deeply resonant. For starters, they never say the 'S' word, but it's made perfectly clear that's the issue at hand—and it's just a damn funny sitcom. My hand to God, it's got layers. The writers entirely know what they're doing, but I want to address something that isn't necessarily clear to viewers. It might have slipped under the radar… because it certainly did for the characters.  
I'm gonna bring it up now, and circle back 'round to it because I want you to be with me on this (at least as much as I understand it):Suicidal thoughts don't stem from just depression. They stem from loneliness. The two feelings can have a lot in common, but at their core they're very, very different.  And they look a lot alike.  
The episode concerns Fat Neil, who's been feeling down. Whenever Fat Neil is addressed, it is always Fat Neil. It's a deeply cruel nickname, but it's also one that sticks. Even after the day is saved, the narrator still calls him Fat Neil. So 'Fat Neil' it is.  
When we first lay our eyes on Fat Neil, he's standing alone in a field of black.  We eventually see him surrounded by people, but it's clear this is how he feels. The other characters catch on that he's depressed when he gives away a prized possession, a worn stack of Dungeons & Dragons guidebooks.