Number 3: Elisabeth Kieselstein-Cord
Elisabeth is an exception to every preconceived notion about a young, beautiful, socialite. The daughter of famed jewelry designer Barry Kieselstein-Cord, Elisabeth's looks are nothing short of breathtaking, which makes it a pity to the rest of the world when they don't see her prancing around on tables or walking red-carpets for meaningless events. Elisabeth saves her beauty for only those who are fortunate enough to be blessed to know her.
Elisabeth and I became friendly when I had first moved to New York and all I wanted from her was an internship; looking at her as a role-model and she and her fathers company as an amazing brand. Despite the timing of the internship not working out, Elisabeth made every possible effort she could, for no reason at all, to reach out to me for the next four years and check in on my path. I admire Elisabeth not only for her kindness towards me, but she is one of the only women I have ever encountered whose diction and perspective of the world are so on par with reality that I would nominate her for President. Her un-jaded philosophies and well educated knowledge of what surrounds her impresses me immensely, but what I also enjoy most about Elisabeth is her amazingly endearing quirkiness.
Elisabeth feels like a kindred spirit to me as we both share passions about strange philosophical concepts, disappear and reappear at strange hours of the night, love animals to a fault, like to speak what's on our mind whether it makes sense or not, and aren't afraid to take risks, both socially as well as engaging in activities like kayaking in the dirty Hudson River.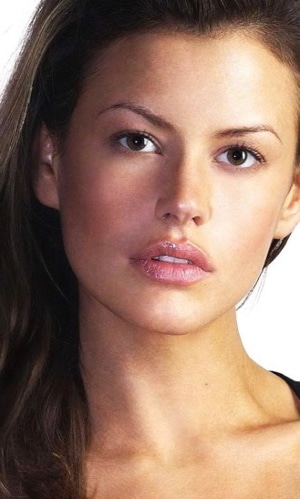 Scallywag's notes: Quirky? Elisabeth? To be honest Ms Kieselstein Cord is someone I am extremely fond of and personal good friends with. Beyond her physical beauty, this kindred soul (yes that word again kids) who has taken time out of the social hubris that so many of you are so infatuated with (blah) never fails to inspire me and leave me laughing drop dead on the floor.
She has a wicked sense of humor, a thing for my chipmunks (Mazeltov and Fyodor that I keep cuddled up next to me whilst I write) and a wonderful passion to protect, encourage and inspire those that she loves. More beautiful on the inside sometimes makes you the overall beauty. An amazing persona, and one of the most deliciously talented soul I have come across, and when Alexa says you should be so lucky to have her friendship – she is quite correct.
ps- Elisabeth, the chipmunks want to know what you are buying them for Christmas…?