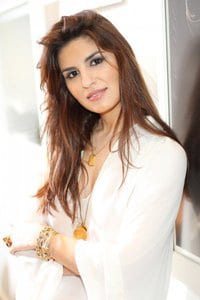 Number 8-Elle Sakellis
Elle is not your typical girl who works in fashion. No one would know that this stunning Grecian beauty is holed up in an office in the garment district making multi-million dollar transactions all as a part of the development of her families multi-generational fur line as well as creative endeavors Elle has taken upon herself, which too have proven to be a smash hit .
A graduate of the prestigious Columbia University, Elle's business skills have taken her far. She continues the legacy of her family business but has branched out into her own ventures, all of which have become a success due to her maturity, intelligence, and knack for knowing just when the timing is right. Elle is the type of girl you can go to for anything; you need a doctor? She has five recommendations. You need a strange shipment of exotic furs? She has five factories that she can send you samples instantaneously. You need to know the where to go on a date? Elle has five reservations already waiting for you. Elle is somewhat of a human Rolodex.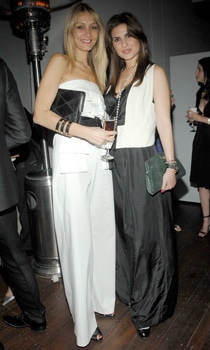 With all the work Elle puts into her various private label collections as well as her side ventures, like the Grecian goddess Otrera (and one of her namesake labels), Elle is a fighter and even in the toughest of times, it would take a bulldozer to knock this girl over from getting a job done. Elle is a go-getter, yet refreshingly enough when she is not busy making business deals around the world, she runs an HONEST company, always paying both myself and her other clients on time. The same can also be said about how she treats her friends and others she meets; her honesty and loyalty never cease to amaze me, and with the ambition and skill set she has, she will (and has) continue to make an impressive mark on the business/fashion world.

Scallywag's notes; Wow- a girl with looks, integrity and class. And she works in the fashion industry, where being a temptress and too cunning is the rite of passage. Well done Ms Sakellis. Scallywag smells a feature on you in the not too distant future…