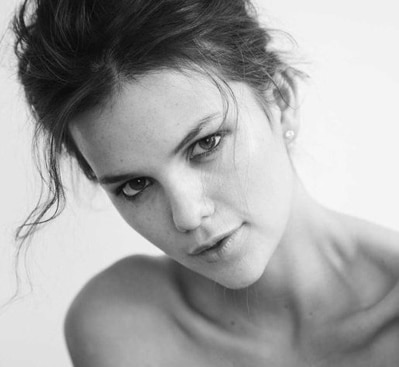 Number 10- Allie Rizzo:
On paper, Allie is a young, beautiful model and socialite, engaged to nightclub owner Scott Sartiano. Despite her youth, Allie is wise beyond her years, perhaps one of the many reasons Scott chose Allie to be the one. Allie's natural beauty is almost shocking, and the philanthropic work that she and Scott do are completely unpublicized, simply because Allie is so grounded and genuine. Anything that Allie does come from her heart, and she finds no need to brag when someone like herself could easily do so.
One may think the being around the glitziest of nightclubs could easily get you caught up with all of the hard-partying, but having known Allie for a few years now, never once have I seen her anything less than lady-like and composed, despite whomever is dancing on the table in front of her or pouring drinks on her dress. She's not only a supportive and sensible friend, but she takes those qualities along with her to work. Many models come and fade, but Allie's level-headedness and dedicated work ethic makes it easy to understand why her success as a model has come so naturally. Beauty AND brains, Allie is certain to be a success in any and all paths she takes; as a model, as a wife, as a friend, or as a charity volunteer, Allie is the girl who can do anything with grace.

Scallywag's notes- I quite agree with Alexa here. Ms Rizzo has behaved herself with exemplary candor and not once have I had to bring her to our site for proper scrutiny for supposed bad behavior (but I guess there's always a first time- oh dear…). Allie is a pure gem, and I personally am very eager to see what she and her fiance Scott Sartiano manage to come up with next year. Let's hope Allie keeps gracing those covers and runways.