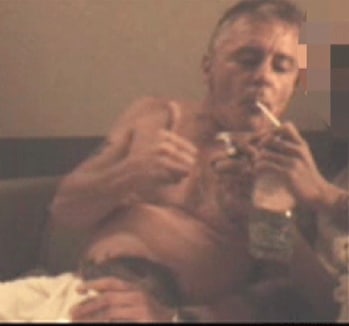 Shouldn't you be taking up drug counseling anytime soon?

Simon Gunn was until very recently (oh well…) the head of a very fancy drug and alcohol rehabilitation clinic in Thailand for royalty and Hollywood stars. Which has us wondering why is Simon no longer the head of such an auspicious entity? Let's load up our pipes and find out…
andrew-drummond.com: Gunn, 44, who says on the website for the Channah Drugs and Alcohol rehabilitation centre that he was a member of Scotland Yard's 'Amphetamine' Task Force, was filmed in a hotel room in Bangkok smoking 'Ice' with a female sex worker.
Which has us thinking immediately this must be a rather inconvenient film to be seen featuring in when you are publicly purporting abstinence from alcohol and drugs and of course profiting rather handsomely from it. But as you can see below – some pictures just don't lie…

The video was taken on October 17th shortly after 9 pm. Simon Gunn says he was set up by a disgruntled member of staff but agreed alcohol and may have affected his behaviour prior to taking the drug.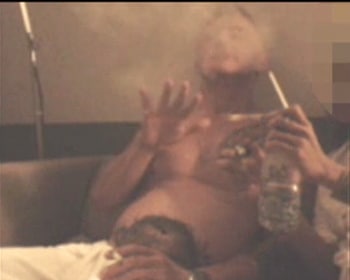 Set up? We're of the opinion the only person who set himself up was Simon, a shot of whiskey or not withstanding. Surely Simon isn't of the opinion this was a one off event that the camera boy just happened to capture?

On the video with a grin and a thumbs-up Gunn thanks his 24-yr-old room-mate for his fix and sucks away on his bong. The film records what happened in an evening which started at a Beer Garden in Bangkok's Sukhumvit Soi 7 and ended in Room 306 in the Citadines Hotel in Bangkok's Sukhumvit Soi 11.  The girl however denies sex took place.
Some room mate we think? And so agreeable. We wouldn't mind the occasional room mate that likes to take us back to their room for a quick cup of tea and of course other ancillaries…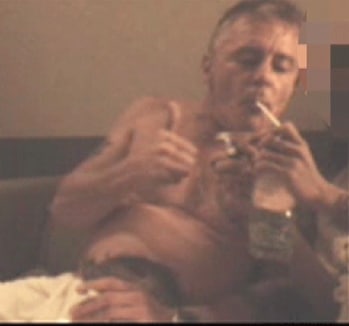 Gunn boasts a 90 per cent success rate at his clinic. One of his ex-clients not included in that reverential 90 per cent is 29-y-old Swede Kim Roger Eriksson.
Isn't it a compelling notion to wonder that sometimes those doing the counseling are so often the most afflicted and when they do get round to counseling they are not so much counseling their patients but the demons inside of them. Unfortunately this time, Mr Gunn had little recourse to the demons that followed him on the evening of the 17 of October…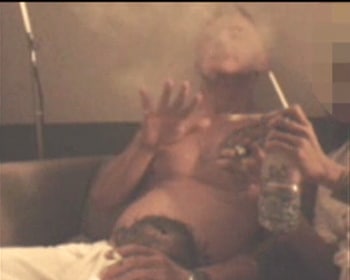 Shake and Bake- the simple way to make crystal meth.