For Socially Legitimized Underachieving Über Trollop; or Sinfully Light-headed Usurper of Truth, the occasional Self Loathing Urinary Tract and overall very Slightly Loveable Unrelenting Tramp.

Part 1 – Inception
In one of the darkest days of Kiki's hibernation in the land of Fall's Formidable Boredom, she came up with a resolution that she hoped would somewhat entertain her slumbering neurons and tickle a few of her funny bones. It was decided. She was to become one of those disconcertingly amorphous creatures known in our vaguely post-modern world as a Socialite – and try that naughty little outfit on for size.
It used to be that the very un-coveted label of 'Socialite' applied to crusty old ladies with voilettes on their hats and dialysed husbands in their beds, as well as to their prematurely decrepit and dull female offspring who would have to tag along to Mother Dear's Garden Party, Grandad's Harvard Club Jubilee or Uncle Tom's Polo Grand Prix. All the while wearing prim ponytails and demure pastels, waiting to be married off to Cousin Henry's College Buddy – and start a boredom of their own.
In other words they were the stale embodiment of how Old Money had to meet Decorum, a slightly inbred relic of the heyday of aristocracy and Court, when it blossomed as the self-serving and remunerated collective worship of a ruling monarch. Also they had to sit pretty as flowerpots in the Grand Hall and smile, poor things, as they couldn't possibly do anything else.
Somewhere in the last decade the very idea of Socialite became incomprehensibly tinged with a vague notion of fun after the money, the color pink and the snortable delicacies to be found in the wake of dumb blondes with blackberries and miniature mutts. It soon enlarged to encompass promising semi-celebrities (our modern equivalent to barely acceptable lineage) with a certain sense of style and eye-catching panache.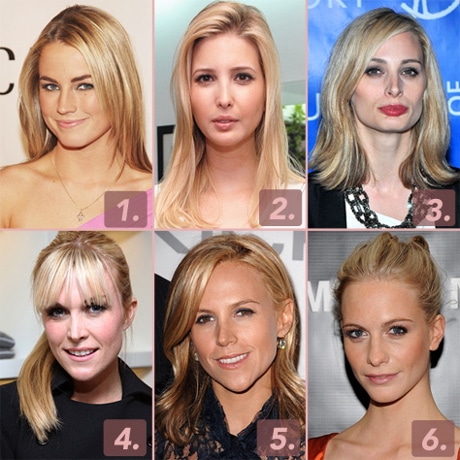 Nowadays, it seemed to Kiki, avid reader of such pages as are to be found in this very journal, being a socialite no longer even revolved around having pedigree, money, good manners or a stellar education (or even being of the classically underachieving sex to begin with), nor did it demand any serious accomplishment in any field as equivalency. Or even style. Or panache. Or, in fact, anything at all.
In a way the status of socialite saw its enviability and prestige grow tenfold as its substance dwindled to practical nullity; now, it seems, virtually any individual regularly attending corporate- or institution-sponsored parties to drink free Prosecco is a socialite, as long as he/she manages to be photographed by those who make a living photographing every attendee of said sponsored parties. Quite a feat indeed.
Granted that Kiki already lives in NYC where such parties take place on every other block, that she can put an outfit or two together on a good day and that she has an unparalleled ability to down the better brands of liquid fun, nothing of substance seemed to stand in her way.
Also the challenge of becoming a defined figure whose concept revolved around absolutely nothing certainly held quite the paradoxical appeal for our ditzy darling of sub-philosophical value. "So here" she thought, "the onslaught begins".
So today, Kiki takes inventory of her necessary arsenal and the prospective entertainment ahead.
First, she'll need a last name or two, preferably double-fisting on Old World worn-out splendor, just to clarify in an instant to even the dullest layout assistant that she is no Society Shore runner-up. In a land of cartoon-inspired Kirby and Mortimer, it doesn't hurt to carry a little heritage and make Grandaddy proud. Throw in a wink to some household name of contemporary high ranks to get those double-takes going and she should be set.