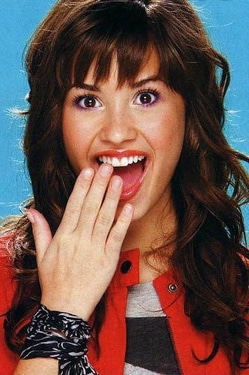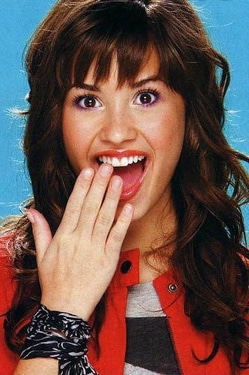 Isn't it time you repent as well?

First me and the chipmunks thought that the reason our darling du jour Demi Lovato was suddenly out of commission was because she scraped her knee on a satin pillow or worse was on one of those all 'you don't eat' diets that tend to leave even the best of us very dizzy and light headed. It turns out though something else has been leaving our collective heroine dizzy. Shall we find out what?
Huffington Post: When Demi Lovato entered rehab last week, reports soon followed of her history of eating issues and cutting and a fight with one of her female dancers. Now sources tell Life & Style that Demi's heavy drinking and drug use contributed to her problems.

But more interestingly what led to heroine resorting to being a coke whore in the first place?
The intense pressure on Demi Lovato reached a breaking point when reps for the young star announced she "left her tour to seek medical treatment for emotional and physical issues she has dealt with for some time," issues such as cutting and eating disorders. Now, new eyewitnesses confirm to Life & Style those problems are only exacerbated by the teenager's heavy drinking and partying. Texas college student Brian Payne clearly remembers the night he spent hanging with Demi in North Richland Hills, Texas, where he saw her firsthand doing cocaine at a mutual friend's house party on Dec. 28 last year. "She was doing line after line like a pro – and she was 17 at the time,"
The intense pressure of being a fabulous creature led to Demi being an out of control coco pop aficionado? Not the intense misery of living a vacuous existence for cash in front of our daily scrutiny?

"Demi's been on a tear lately," says an insider. "She'll chug booze straight from the bottle." Luckily for Demi, her mother and stepfather were quick to take action after they heard that she had punched a tour backup dancer in the face.
Which has us thinking luckily for us Demi hasn't reached a point yet where she has taken a good swig at the collective us, but then again there's always that option. Shouldn't you be happy you are not a well paid trollop in existential denial? Unless of course you already are…