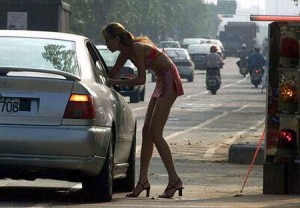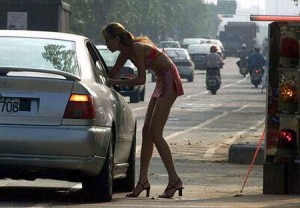 'Outraged' Aussies been up in arms following reports that none of more than 100 already identified offenders (there are said to be even more) will face charges for having sex with a 12-year-old Tasmanian prostitute pimped out by her mother and an 'acquaintance' of hers by placing personals in the local paper.

Even if the Tasmanian Police Department doesn't dare to claim the situation isn't 'unbelievable' they also don't care to say much of anything…
It is, however, speculated that "section 124 (2) of the criminal code was a key factor in the decision not to lay further charges.
This section provides a defence to a charge of sexual intercourse with a young person if the accused can prove they had "reasonable grounds" to believe that the person was older than 17."
Both because the girl was advertised as 18 in the local classifieds, and the police department feels  "reluctant to put the girl through the ordeal of having to give evidence at multiple trials" it appears that no one but the pimps will face charges.
Which makes us wonder, even if she the teen was advertised as '18′ wouldn't it have occured to most people just by looking at the individual that she was in fact not 18 but something significantly younger. Calling someone 18 doesn't no matter how hard one tries make them 18.
Which begs the question was there something more sinister going on, as to say this was a 'quick wink' to an obvious lie that no one was going to take the time to check out? Something that 100 pedophiles had no interest in checking out that is…
And is it really safe to let 100 pedophiles go free simply because it would pain so many more of us to experience, however vicariously, the same repeated trauma as that suffered by our victim? I guess it shows that if you can fuck someone up beyond repair you save yourself from getting fucked. Or something like that.  Isn't is the same logic mafiosi (at least in movies) use to justify to killing people before they can testify?
Talk about a dubious precedent.
Source: news.com.au