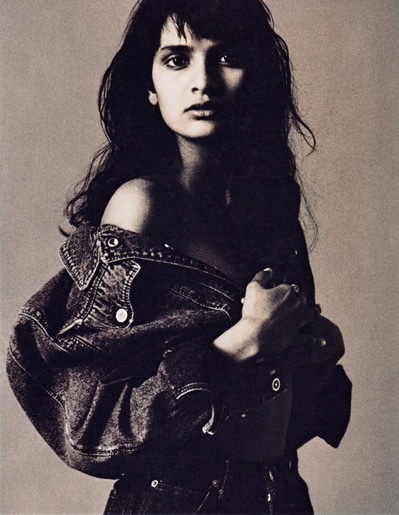 You've seen them all before the lacquered things that strut from one runway, Fashion cover to the next campaign. And then one day you don't. Well except in former top model case- Marla Singh we do.
After having spent 12 years working for the likes of  Vogue, Elle and Marie Claire (primarily in the European capitals of Europe and Sydney,Australia(where she is based) even if she hails from Fiji (hence the company logo- MarlaFiji kids…) as well as bagging a lucrative campaign with Revlon this femme fatale is it again. As a designer that is- a handbag designer.
Before this article continues I have to confess that I myself have known this lithe thing since my own heady days (yes Scallywag used to be his own hot commodity too thank you very much!) in the modeling world and to say she'd make my heart swoon would be an understatement. After all there's nothing like walking into the bookers office of Wilhelmina and looking at this statuesque beauty demurely sipping her tea and reflecting on her newest French Vogue tear sheet, while yours truly is looking at the tattered sheets of his own low brow shoot (oh well, such is my life…). Of course having the bubbly thing announcing she too was from my hometown of Sydney, Australia certainly put a pleasant smile to my face. Who knew you can meet fellow ex Bondi Beach suntan fans in a city like Vienna, Austria. Oh the gushing memories kids…
Having then gone on to learn the intricate workings of the behind the scenes of the beauty and dress apparel scene our dearest Marla even once launched her own leather jackets label in Amsterdam, Holland- Raw Data. She even got me to do runway for it one day the silly girl when I told her I'd best be served sitting mojitos in the viewing gallery.
With her new collection, 'MarlaFiji' Ms Singh has designed the newest collection of couture handbags that would make every dapper dame weep if she weren't seen accosting one.