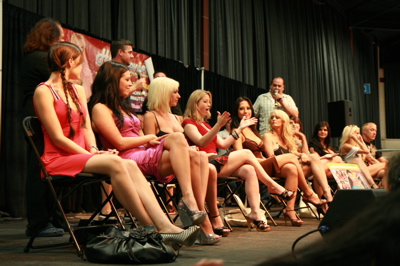 Porn. What is it exactly and how do we consume it in our society and furthermore what are the repercussions of said vapid consumption of porn in our culture? Men growing up with distorted ideas of sexuality, of women themselves pressured to play the token role of sexual bunny, forever forced to adapt to the preferred stereotype of our times.
Look at any magazine cover and you will often see that it is porn and scandal that leads the way. What exactly is our fascination with porn and how can we maintain a healthy sexual appetite without denigrating ourselves in this process?
In this biting expose, journalist Tom Matlack sets out to explore the prevailing themes of sexuality in our culture and receives a torrent of insightful commentary from some of our most revered members of society and media, the people that ultimately disseminate what we consume and how we consume it.
I trust you will be extremely riveted after reading the many well thought comments. By all means we also encourage you to comment as well, after all aren't you the end user of porn?
The original article as it appeared and much gratitude to Tom Matlack and the wonderful publisher of Good Men Project Lisa Hickey for allowing us to reprint this wonderful and stimulating article- Scallywag. July 6- 2010.
Tom Matlack talked to men and women all across the country about pornography. Are you ready for what they said?
I was at a dinner party recently with the CEO of a company involved in the video infrastructure of Verizon's FiOS service. He told me (in gory detail) how the capacity constraint on the system is quite literally being driven by $14.99 pay-per-view pornography.
He was understandably amused by the stupidity of guys across the country, who eagerly consume porn movies—only to turn them off after an average of eighteen minutes. A porn purchase lasts 15 percent as long as a two-hour movie and still drives the capacity requirements of the entire system.
It is difficult to overstate the role that pornography plays in American life (especially, one could argue, in Utah, the nation's most prolific down loader of online porn), or the hysteria that surrounds it.
Is Internet pornography really turning us all into sex addicts? Will boys who grow up on degrading porn be unable to form healthy sexual relationships as adults? Is repetitive porn viewing really changing our brains?
And, most importantly in my mind, are we—as guys—talking honestly about any of this? Are we ready to have a frank discussion about the role that online pornography plays in our lives? Are we ready to man up and tell the truth?