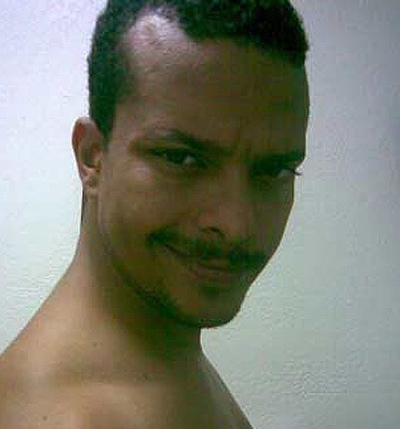 You will not see Stephen Hill's obituary in the New York Times. The porn actor, 34, who performed under the stage name "Steve Driver," died on Saturday in West Hills, Los Angeles after edging himself off a cliff and plummeting to the ground. Hill had been tasered by a SWAT unit moments before his death as the officers attempted to apprehend him for the alleged murder on June 1 of fellow porn actor Herbit Hin Wong or "Tommy Dong" with a machete-like blade.
Hill was struggling in the porn industry and barring an alleged obsession with swords, no one will remember him. It might be a foregone conclusion that even the most absurd demise of a porn actor does not warrant significant media attention. But the phenomenon is well-documented with Anna Nicole Smith, whose death in 2007 at 39 was reported immediately in the New York Times and every other media outlet. It wasn't because Smith was a porn star though. It was because she was famous. Hill was not.
The truth of this difference is that celebrity is blind. It is irrelevant that Smith or Carmen Electra or Kendra Wilkinson have risen to fame through Playboy. Their status as reality television and B-movie stars has permitted them canonization in the media. They have achieved notoriety and, whether or not they're respected, they have surrendered their bodies for mass consumption in a variety of forms. This methodology is exclusively feminine.
Even if Hill had appeared in a sex video with Smith, Electra and Wilkinson, he would still be no more famous than he was at the bottom of that rock face. I can think of no male porn stars beyond Ron Jeremy who have achieved mainstream recognition. The closest is Matthew McConaughey, who is famous for a set of entirely different reasons. He is considered attractive, but, more importantly, he is rich and, in a way, powerful, and these are societal standards by which a man is desirable. The consumers of porn are men—not all porn; Danish filmmaker Lars von Triers's production company, Zentropa, has made a number of adult films aimed at women. But the American industry is saturated with porn that focuses on the female body in a basic carnal appeal to men. Hill and other male porn actors are unlikely to find success in a market where men are invited to imagine themselves replacing the actors.
Of course, McConaughey might only be rich and famous for the same reason that Smith was: relatively good looks. Hill did not have "good looks," relatively. Perhaps that's why he was struggling. In a profession as superficial as porn, your body is your only asset. That's a maddening amount of pressure to put on your body, which might be why Hill threw his off a cliff.
Porn star wanted for murder falls to his death.
Sex Kills…and so do Porn Stars.