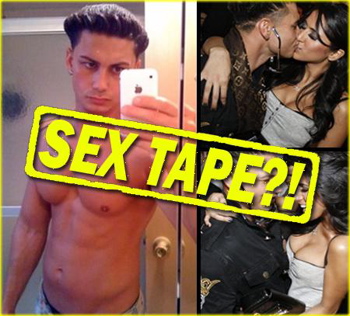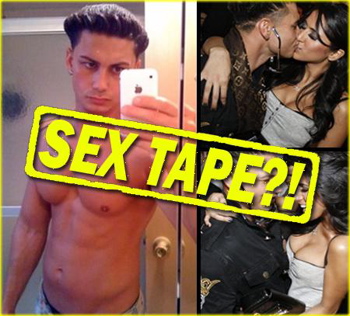 Paul Delvecchio, never heard of him? Well let's try this again, DJ Pauly D, that's more like it, is known for his work on the somehow popular MTV reality show "Jersey Shore." But now he'll be known for some other work he's done in his past, making a sex tape with his ex-girlfriend.
He was dating the Canadian beauty for a few months until he dumped her to go shoot season two of the Jersey Shore. No word on if either of them will try and sell their tape(s). If Pauly D knows what's good for him then he'll rush to Vivid Entertainment, secretly give them the tapes and then act like a stupid ass ie Kendra Wilkinson, when the tape comes out to the public.
His 15 minutes may last just a tad longer than his other Jersey Shore cast mates.
Source: Pop on the Pop