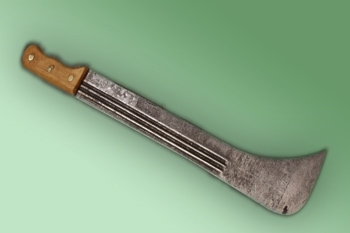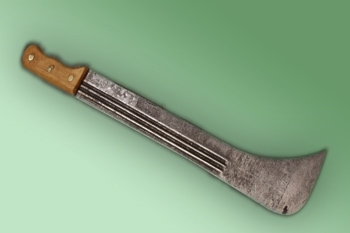 I know it's not right to judge people but how can you not when we're dealing with porn stars here; or were since one of them died. Earlier today Los Angeles police went on a rampant search for an unidentified porn actor that apparently killed their co-star and injured two others with a machete like prop. I just have one question, did the machete go in the asshole or the vagina?
Apparently the killer, identified as Steven Hill, 30, was using the Los Angeles studio as his home for too many months because his co-workers told him to pack his shit and be out by Tuesday which is when dude went psycho and started hurting people with a machete; excuse me, machete-like prop weapon, Detective Joel Price said in a nutshell.
As Hill attacked one co-worker in back of their work building yesterday, two others heard the suspect's screams and decided to throw on their cape and rescue the victim, only to be injured by Hill themselves.
Never mess with a porn star that's carrying a machete-like prop weapon.
Sadly one of the people that tried to help ended up dying while in surgery at a local Los Angeles hospital. But gladly the others are expected to pull through.
Source: MSNBC