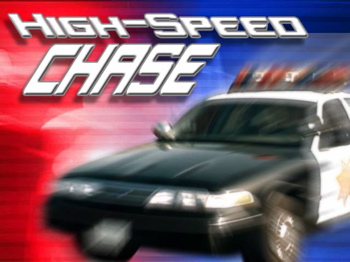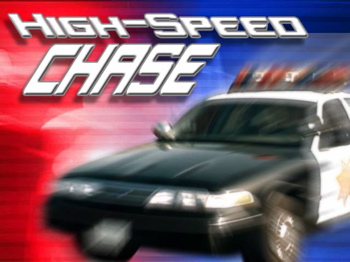 The things that go on beyond your wildest beliefs.
It's time to meet the naked car jacking woman from Utah, and to be sure her story is a very special one. The Salt Lake Tribunal attempts to explain…
Salt Lake Tribunal;Two car chases, a totaled police cruiser and an extended foot pursuit of a naked woman through sagebrush finally ended with her being Tasered.
Innocent enough, a tad peculiar, but this is America after all, so anything goes…
"A man was outside his vehicle on [State Road] 111 putting up home business signs when this woman pulled up next to him, got out of her vehicle, naked, and stole his car and drove off," said West Valley City police Capt. Tom McLachlan.
The man called 911, hopped behind the wheel of the woman's abandoned car and gave chase, northbound on State Road 111 and into West Valley City. She left the highway and careened onto a dirt road leading into a field owned by Alliant Technologies, got stuck and then fled on foot into the brush.
West Valley police, assisted by Alliant security, scoured the rugged sagebrush and grasslands for their suspect, described as 5-foot-5, 120 to 130 pounds, thin and with reddish-brown hair."
Exhilirating right? But it keeps getting better, because when you're naked, on the run, you're almost ready for new adventures…
A West Valley officer soon spotted the woman hiding behind a bush, and as he approached, a second officer arrived in his squad car. She refused to surrender, and as the officers moved in she broke away — and hopped behind the wheel of the cruiser, speeding away in a cloud of dust and dragging the officers a short distance before they let go.
Which reminds us of the time when Daisy Duke from the 'Dukes of Hazard' pulled a fast one on Boss Hog. But at least Daisy was wearing hot pants.

Neither officer was seriously hurt and the chase resumed, with the woman driving the police car through a fence gate and then hitting a dirt berm when she missed a curve. "She was airborne about 50 feet before crashing into another berm," McLachlan said.
The woman, slightly bloodied, fled the ruined squad car and streaked into the weeds again, chased on foot by the two officers.
When she tried to double back toward the highway, at one point wriggling through a barbed wire fence, other officers were waiting for her.
But do you think that meant our heroine was about to give up? After all if Daisy Duke could get past Boss Hog, rattle snakes, tsunamis, why couldn't the naked carjacker get past a new barricaded police unit?
"She was not obeying commands to stop, cease and desist, anything," McLachlan said, adding an officer finally stunned her with his Taser when the woman appeared to be making another break.
Didn't we tell you?
The 31-year-old woman was handcuffed and, after a brief struggle with responding paramedics, taken to Pioneer Valley Hospital for a mental health evaluation.
She was arrested on suspicion of receiving or transferring a stolen vehicle, fleeing-causing property damage, hit-and-run, obstruction of justice and lewdness, police said.
The police cruiser, worth about $30,000, is a total loss.
One day when the Salt Lake naked carjacker is out of the mental institution she is heading to she will look fondly over puffy dawn clouds and nod for a moment she was once America's most dangerous naked carjacker and that half of America was rooting for her.