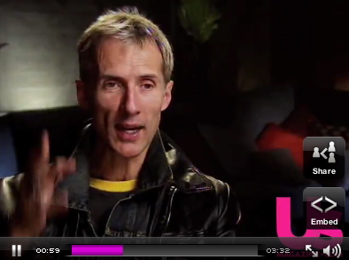 How to make a German photographer beg and whimper.
Once again it's that time of day to bring you the latest episode of dysfunctionality in America. As usual it involves Lilo, a bunch of menstruating make up artists and a German photographer having a mini make break down because his chanteuse is a mere 11 hours late and now his out $100 000 in over time expenses. Huffington Post explains the latest savage beating at the hands of Lilo.
Huffpo Here is what happened when Lindsay Lohan finally arrived, 11 hours late, to her photo shoot on Bravo's reality show 'Double Exposure.' Lindsay showed up close to midnight smoking a cigarette, cursing and making faces at the dirty stripper pole.

Scowling at the pole because she overheard it curse at her before she jumped her caboose over its sweet thighs. Even poles you have to appreciate don't like to be mangled with.

"I literally need to think of myself as a wildlife photographer.. There's almost a danger element to her presence," said a photographer. "You never know what's gonna happen in the next two and a half seconds. Is she gonna bite you?
Which is exactly what makes the shoot so exciting, because little does the photographer know Lilo intends to ride that pole and make it beg for forgiveness. In the background the make up artist calls her the world's most sexiest woman alive, which has got the pole bending and creasing to be let out before Lilo caresses her scram ankle bracelet over its soul. Even the dance pole knows that the make up artist is lying through her teeth. It's going to be a long night and the pole is starting to ooze tears of sweat. Such it seems are the adventures of sweet little messes causing dancing poles to cry silently into the night…