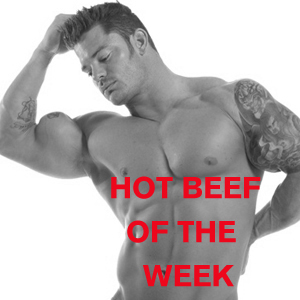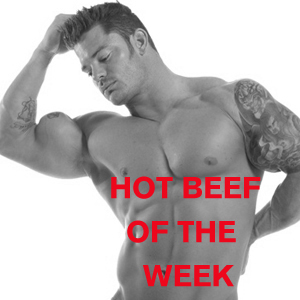 Male predatory behavior.
In our exploration of what turns on the 'male to male' libido we have turned to various craigslist ads to see if we could come up with any discernable trends. Let's see if the following ten step process will work for you. Pulling in the beef…
1/ 6ft 200 bearded grey eyeed short dark haired nonescene masculine agressive latin top looling for masculine disease free agressive bottom 4 now…send stats DL preferred no one older thatn 35 please
(notice the part about being not over 35- ouch! And the spellinbg mistakes…)
2/ I think I'm a top but wouldn't mind maybe bottoming tonite as I say this I'm getting kinda Horney und 45 nad race and type don't matter as long as if it gets to u fuckin me it goes slow lol so hit me back near…
(notice the part about him being open to being top or bottom….)
3/ if you can hot and are hung/neg hit me up…(and then it continues…) 7+cut and REAL HORNY. Expert mouth/throat and tight wet bubble to fuck hard….I MUST TRAVEL east 80's here so around here is better
Notice the prevailing trend here- well hung, young and under the age of 35. But surely there must be more out there. Let's have a look….
4/ RAPE MY ASS BRO – 23 (Midtown)
Apparently not. Maybe we should look harder?
5/ i def want to suck a clean load out of a masc guy – recip welcome, not required
thirty-four, 5'10", 170, br/gr, 7 cut, masculine, negative, no std's
please reply
Are you guys noticing the prevailing trend? Surely there must be some guy who just wants to be loved by another guy who is not exactly hung and ready to go? Let's have another look…
6/ Sugar boy. You- well connected, generous, well traveled , likes to eat out a lot and likes to complement me. Please own your own apartment and have good paying job. I'm also well hung.
Bingo – we found our ad. Sugar boy. How uncanny that this ad sounds as if it could've been written by a girl, except for the well hung part…
7/ I'm into fashion, make up, Luis Buneul films and raves. Looking for boyfriend to go dancing with and other things….
DO the other things refer to what we're thinking?
8/ I will suck your dick and swallow your load in your car…
Aren't you tempted girls?
9/ I like staying at home. I love cooking and board games and LOOOVE movies. I am sarcastic and fun and like to go out and do things. I like nature trails where I can take a stroller down. I do like to drink once in a while. I need friends and like to go out.
Oops we made a mistake we took this ad out of the female looking for male. Let's try this one more time… By the way do you like how in a round a bout way they admit they are an alcoholic? Ok, so time for the finale, cause this one really just does take the cake. Are you ready – here it (he) comes…
10/ Businessman visiting soon–4 younger guys – 38 (Midtown)
I'm visiting New York in about 10 days, staying for nearly three weeks in a luxury hotel. I'm looking for some fun boys for dates, dinner, hook ups, whatever is fun. I'm looking for younger guys who like the company of older guys. Dad/son action is fun too. I'm 38, white, handsome, VERY masculine, 6ft 185, 7.5″c, disease free.
I'm looking for smart, fun, handsome/cute guys primarily white or latin between 18 and 28. If you are looking to hang out with a great guy and enjoy some time in my home city (yes, I'm a native New Yorker who no longer lives there), please email me now with photos, age and stats. No photos, no response.
Thanks!
Mmh, shouldn't you be a traveling business man too?
The moral of the story- boys will be boys…