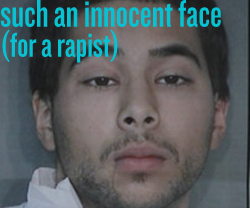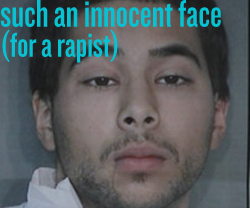 The things that happen in school corridors…
Richmond, California (CNN) — Investigators say as many as 20 people were involved in or stood and watched the gang rape of a 15-year-old girl outside a California high school homecoming dance Saturday night.
A telling tale of suspense or just general apathy? Or how about pack rape? Let's find out what sometimes goes on in the worst nightmares of a young woman.
As many as 10 people were involved in the assault in a dimly lighted back alley at the school, while another 10 people watched without calling 911 to report it, police said.
Scrumptious. Should someone have spoken out, reacted, pressed the pause button?

"We do not have the ability to arrest people who witnessed the crime and did nothing," Gagan said. "The law can be very rigid. We don't have the authority to make an arrest."
Oh well, we kind of wondered if the law was prone to rigidity, and now we know.
Is there a way we can address the situation?
The school said it would hold a safety meeting for parents and students Wednesday evening to address the assault.
'Safety meetings' can be very practical, if only we could just figure out what 'safety meetings' actually mean.
What about the girl, the one who got to have all the fun to herself?
The victim was found unconscious under a bench shortly before midnight Saturday, after police received a call from someone in the area who had overheard people at the assault scene "reminiscing about the incident," Richmond Police Lt. Mark Gagan said.
The girl was flown by helicopter to a hospital where she was admitted in critical condition. She was in stable condition Tuesday, police said.
Well, the helicopter ride must have been fun right?
"As people announced over time that this was going on, more people came to see, and some actually participated," Gagan said.
The attack occurred on school grounds as the annual homecoming dance was under way inside the school Saturday night, authorities said.
Does this remind anyone of a horror film or one of those books written where the kids eat each other up? Kind of like 'Lord of the Flies.'
The moral of the story, not every school dance is worth the effort and sometimes, maybe people are ruthless…
Police: As many as 20 present at gang rape outside school dance