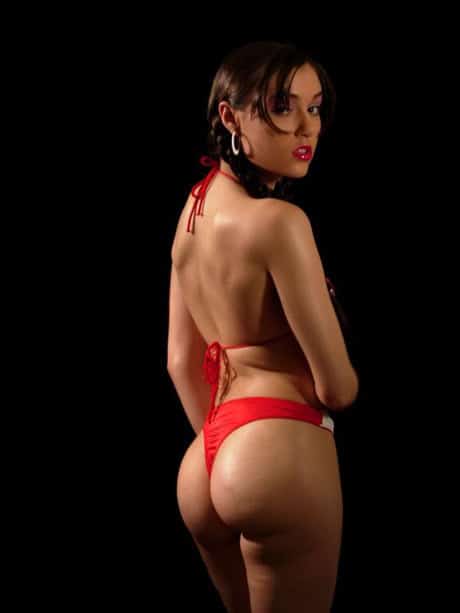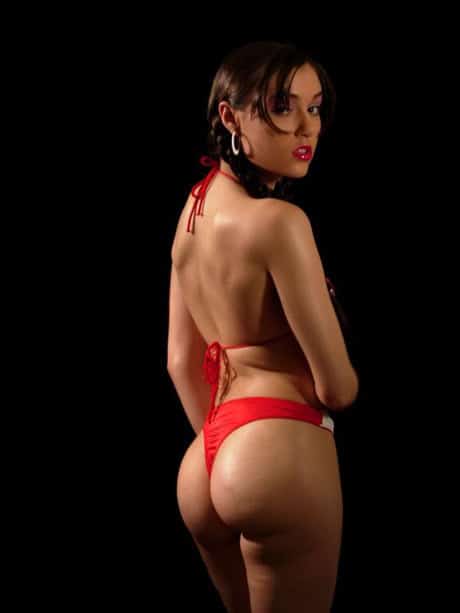 I am a feminist. I like porn. Let me clarify. I am not a feminist in your mother's sense of the word- I shave; I've never burned a bra. I am more of a post-feminist, a part of the hyper sexual, MTV-weaned generation that Ariel Levy terms "raunch culture". My affinity for porn is neither contradictory to my championing of women's rights, nor is it some residue of a nymphomaniac existence. Rather, it is natural, it is helpful, and it is normal. I am aware that the world of pornography is seedy, chauvinistic, and exploitative. It is also hugely successful. You can bet that no economic recession will affect this multi-billionaire industry. Why? Because people like sex, they like to feel good, and they can act out deep-seated fantasies all via a remote control (or more frequently, the click of a mouse).
As much as I like porn, I do not give it a carte-blanche. I'm not against a bit of S & M in the bedroom- between two consenting adults- anything goes. However by filming, it immediately cheapens it and inherently adds an exploitative aspect. There are certainly women who fantasize of being 'ravaged' or 'taken advantage of' (hello, romance novels?) but there is something about gang-bang scenes that just don't sit right with me.
 I am not a soft-core porn fan; why add plot when the writers are terrible, the actors even worse, and the lighting screams low-budget. The beginning: I simply fast-forward; we all know why we're watching porn. It's not for the dialogue. Nonetheless I never watch porn if it seems that the woman isn't enjoying it, or if there is any gratuitous violence. Perhaps this is why quasi-amateur videos are the best- there is more of spontaneity to the sex and the actress doesn't appear haggard (yet).
As a heterosexual, it is perhaps surprising that I watch lesbian porn. However, it actually makes sense: the focus is entirely on the female's pleasure. As a feminist, I am constantly defending my enjoyment of porn. Steven Soderbourgh's most recent film, "The Girlfriend Experience,"and his porn star leading lady- Sasha Grey– really intrigued me.
Sasha Grey has all the trappings to become my post-feminist hero. She is very young, very beautiful; well-read, well-spoken, and Jewish. Not your typical porn-star, Sasha Grey is nonetheless a huge part of that industry. She's made hundreds of films, won tons of awards, and been the fantasy for pubescent boys everywhere. I am not advocating her choice as a porn star- though her work ethic is certainly admirable- what interests me about Grey is her outspokenness. She claims that she didn't get into the porn industry as a way of eventually going mainstream; her middle-class childhood was normal and without abuse. Grey sites Goddard and Bowie as heroes; she originally wanted her stage name to be Anna Karina and she has feminist views of her role as a porn actress.
http://www.cinemablend.com/new/Tribeca-Interview-Girlfriend-Experience-Star-Sasha-Grey-12940.html
Why did you become an adult film actress? I was watching a lot of adult films, and to put it simply, I saw a blank canvas that needed to be painted. I really wanted to change this industry in a creative sense, and get rid of stereotypes. Also continue to explore my sexuality in a really safe environment, and to encourage men and women alike to not be ashamed of their sexuality.
When you say you want to change the industry, what do you mean? A, the stereotype. Aesthetically, and also in the context of people think all women in the adult industry are abused victims, or they're on drugs, or they have a pimp. Fans and consumers are sick of those stories. Creatively speaking, a lot of people I felt just show up, have sex, collect their check. There wasn't a whole lot of creativity put into the work that they're putting out in the world that's going to be seen forever. I thought maybe I could make a difference and change that. I hate to quote Jack Horner from Boogie Nights, but I want people to keep watching after they jack off.
You can imagine my excitement to watch Sasha Grey in action. I admit, the expectations were high- I had put Grey on a pedestal even before I saw her films. And I was massively disappointed. Because she was different, I assumed her films would be different. They weren't. Grey's films (and performance) were like every other low budget skin flick I'd seen. Even worse, Grey is known for her tendency to push the envelope; she subjects herself to degrading and violent sexual acts, all while claiming that "she is in control". When she is being spit on and anally violated, it's hard to see how she is in control. I searched the internet, only to come up with film after film of Grey playing the submissive role. I was able to find one film in which Grey finally practices what she preaches. Viewer discretion advised
Porn itself is not sexy but it can help you feel sexy. Women are not encouraged to explore their bodies; many of them would rather give head than receive it. Watching porn as a vehicle of self-discovery is an empowering thing. I agree that sex is special, it is private, but it should not be taboo. A lack of knowledge about our bodies is a lack of knowledge about ourselves. In a society where women are frequently the givers, masturbation is a literal example of how women should satisfy themselves. It is a shame that men like Larry Craig have to lock themselves into airport bathroom stalls in order to get pleasure. Homosexuals shouldn't feel deviant, women who enjoy sex are not sluts, and porn doesn't have to be anti-feminist.