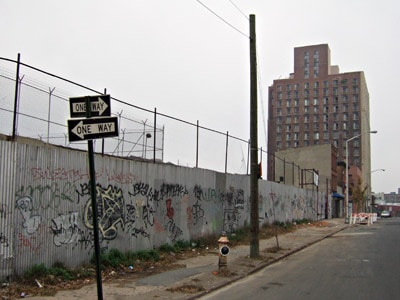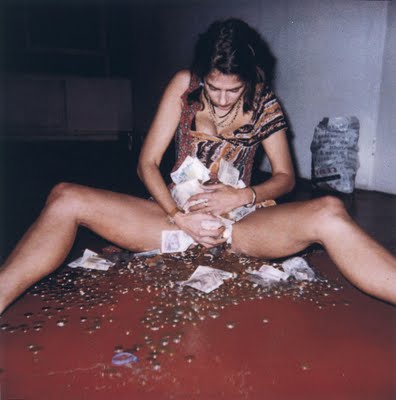 Linda is as girl that used to live on my street, or to be succinct used to hang around my street. Of course I too no longer live on that street, but was reminded of her the other day when I was walking through Hipsterville or to precise Kent and South 1st, Brooklyn, NY. For those of you who braved Willamsburg in the late 90's and even the early 2000's girls like Linda were a dime a dozen. Of course the girls who were buying 'dimes' have now been replaced with the girls buying $4 lattes and the look of glamour grit and urban myth. The look may be one thing, but the reality is another and as much as being poor and sniffing and drinking are the acceptable high in a certain nouveau society the smoking and the shooting up was also and still is acceptable in certain other parts of society.
According to Linda, to support her habit would require servicing a number of guys during the course of the day. For a blow job she would take at least $40, straight sex – $80 and for anal add another $50. How I came to know these prices wasn't because I was looking to get it on with Linda, it was more that Linda was trying to drum up business and when you are prone to taking long summer evening walks at 4am nothing should strike you as too out of the ordinary.
One time a few years ago while going along one of those cursory walks I came across Linda running at me, crack pipe in one hand and blood running down the other side of her face. When you live in a city like NYC, your first impulse is to look the other way and pretend that nothing is happening. Instead I stopped and tried to make sense of this woman's sudden madness. At first I couldn't make out what she was saying but then I got the jist that some 'john' had gotten rough on her and she had run for her life with half his shit still in her hand.
So there I am wiping this woman's blood down her face when she asks if I'd like to go take a hit with her in the alley. It's kind of like meeting people you occasionally see out and having one of them offer to take you out in the back of one of the bathrooms to do a couple of lines with, but it's not. Although both of them are cocaine based, one snorted, the other cooked up pure and smoked and a much more pulverizing high they are very far removed from each other. Removed because one of them will inevitably find itself in the handbag of one of the pleasure seeking hedonistic girls who are now flocking to the neighborhood and the other frowned on because you have to resort to 'blowing' strange guys' dicks to get through your habit.
As Linda took out one of the dimes she had just ripped off from her john (it is of course common habit for a john and the 'ho' to smoke while servicing as a result of the intense high that comes on) and begins carefully stuffing it on her life support system I am wondering what this all means and how a society already stocked with as many legal drugs that you can so easily get your hands on is not at all bothered by the comings of goings of a rampant drug culture. We were inventing more drugs and getting people to listen more about the dangers of drug abuse and yet here we are every few weeks reading about people like Michael Jackson and Billy May o.d-ing on legal drugs as well as people like Dash Snow doing their head in on illegal drugs.
Doing her head too was Linda, watching her take her hit while I smoked a Marlboro light today must have seemed like madness on my part but there is a certain rush for madness to watching some woman whose blood you have just wiped away taking a hit on the side of what was then a deserted road at four thirty in the morning.
Listening to her start talking about her life must have been like watching some troubled young starlet talk about their addiction to pain killers, the occasional blow and their desire to beat their 'curse.' In one way that's a reality show, but what I was getting there was hard core reality and not the type that some Hollywood producer was about to glamorize unless of course there was the sudden rush of cop cars making the impending arrest.
Linda from memory had her own particular drama, no-  she wasn't a world famous musician, star who couldn't keep up with all the terrible press, nor was she a well paid ad salesman on TV nor the grand daughter of a well connected grandfather whose legacy she couldn't bear. She was simply some woman who having arrived through life and it's disappointments had somehow stumbled upon her particular let downs and her way of dealing with those let downs…
By the second hit she was telling me how as a young woman (she wasn't smoking it back then but occasionally snorting it at a girlfriend's house) she was set to marry a young man she had met through her family- a fierce loving family that had emigrated from St Juan Peurto Rico in the 50's who Linda except for her only brother hadn't seen in the last ten years. Anyway, there she was,  all dressed in white waiting at the church house waiting for her shining white armor to claim her. For some reason he never showed up at the church nor the next day after. He had suddenly gotten cold feet and 15 years later there's Linda stooped on her ankles, the most deranged look on her face and me smoking a Marlboro light with my handkerchief with her blood on it and her remembering that very moment.