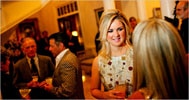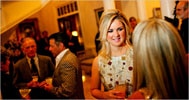 We read with trepidation that America's conspicuous consumers have suddenly felt the pangs of their overt behavior but are we to really believe them?
According to the NYT's times are getting tough even for those who until recently thought nothing of making you feel as inadequate as possible by dropping more money on a balmy Tuesday afternoon than you would (or used to rather) spend in a whole year.
Reduced to restaurant coupons and Dolce and Gabbana dresses one or two seasons off we wonder when Capitol Hill will wake up and come to their 'conspicuous rescue.